Twitterpated with Learning
Providers
Related Topics
Learning-by-Doing: GuitarBots
Twitterpated with Learning
NOVEMBER 20, 2013
Scaffolding: GuitarBots provides guidance for new techniques and feedback on areas where he is having difficulty. Yesterday, I wrote about how most "learning-by-doing" is really is actually "learning-by-doing-something-really-similar-to-what-you-ultimately-want-to-do." This is the a post in a series where I explore games and online learning that incorporate authentic practice. .
eLearning Global Giveback
Twitterpated with Learning
FEBRUARY 24, 2011
The eLearning Global Giveback is sponsored by The eLearning Guild and LINGOS to provide eLearning developers with the opportunity to pair with international non-profits to develop courses. You can see the course here ! Amanda's Projects
What Will Be Left Then?
Twitterpated with Learning
NOVEMBER 7, 2011
Information is Beautiful provided a spreadsheet of data about when the reserves of various non-renewable resources will be depleted.   I carried the data in my handbag and periodically pulled it out to peer at it while waiting at doctor's offices, restaurants, and the like.  couple of weeks ago, I created an infographic as part of Information is Beautiful's first visualization challenge.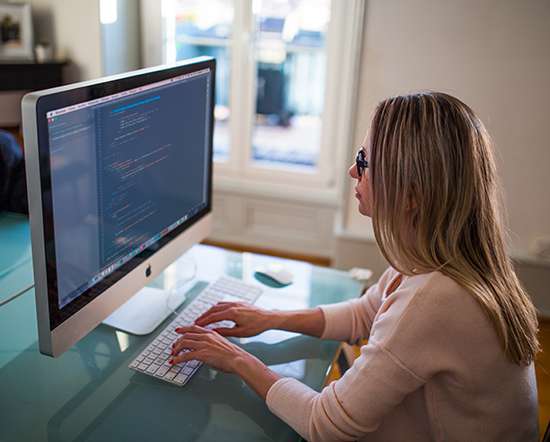 Analysis Questions for Learning Design
Twitterpated with Learning
JANUARY 30, 2014
Explore existing tools and resources, and identify the gaps between what these resources already provide and what is needed for success. I definitely favor successive approximation over the waterfall method; by prototyping early and often, you not only get a better sense of what will actually be most effective early in the process, when you're best able to make changes, but sometimes end up refining the goals for the project itself. That being said, I think analysis is super useful, and I spend a fair amount of time on it early in most projects. The analysis questions I ask vary.
6 Tips for Providing Value to the Modern Corporate Learner
Advertisement
6 Tips for Providing Value to the Modern Corporate Learner Enable Continuous. know and learn – whether it be internally, on the job, or via other experiences. 1 3 2 Meet Them Where They Are (Social) A great advantage provided. Learning Think outside the box. and expand training. options beyond formal. learning. anytime, anywhere, and from any device. Fully Embrace. for L&D holds that.
Tips