Vikas Joshi on Interactive Learning
Providers
Related Topics
Internet of Things: Imagination is the only limit
Vikas Joshi on Interactive Learning
OCTOBER 9, 2014
These objects could be natural or man-made which would be provided with an IP address and the ability to transfer data over a network. A lot of companies over the world are investing their time and resources to come up with various creative things as part of the IOT. I started my journey with Harbinger Systems sometime back. These could actually make a difference in our lives.
Getting a Head Start with Mobile Interactions
Vikas Joshi on Interactive Learning
NOVEMBER 14, 2011
Then there are interactive quizzes that test knowledge and provide feedback. You can also provide ready reference materials for the people on the go. These interactions, together with memory aids available in the Raptivity HTML5 Turbopack released earlier, provide a rich variety of templates that suit a large number of instructional goals.
mLearning in Africa
Vikas Joshi on Interactive Learning
NOVEMBER 5, 2011
When the goal goes beyond assessment, you need a wider variety of interactions, such as the ones Raptivity provides. Recently I had a chance to talk to a speaker at e-Learning Africa 2011 in Dar-es-Salaam, Tanzania. Vinod Ganjoo is an e-learning enthusiast who works as Senior Manager - e-learning Business Development at Harbinger. What's the big excitement about m-Learning in Africa?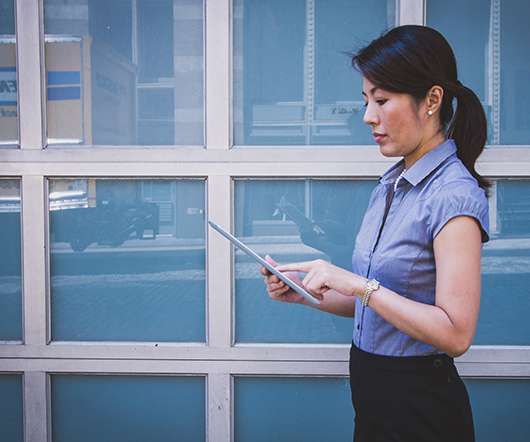 Power vs Ease of Use: Do We Need to Choose One?
Vikas Joshi on Interactive Learning
SEPTEMBER 13, 2011
How do the template designers maintain the ease of use and yet provide powerful features that the course designer can control? Element Size and Placement : Provide control to the course designer over the placement of whole elements, not just text labels, images, buttons and videos. Industry gurus have long maintained that authoring tools can be either powerful or easy to use.
Seven Simple Secrets to Off-the-Shelf Course Success
Advertisement
but might be a little vague in providing concrete actions, so you'll need to dig a bit deeper. Providing OTS courseware in these situations has several advantages. OTS curriculum, it's fairly easy to provide training to individuals or groups whenever you. While the mainstream social media platforms can provide opportunities for. Seven Simple Secrets to. capital. You're.
Help