Skills
Social Network
Related Topics
Using Social Networking in Education
LearnDash
JULY 21, 2014
Most people would probably assume that today social networking and education are now pretty interrelated. Social networking platforms are part of mainstream culture. who have internet access use social networking technologies for blogging, chatting, online communities and more. How Schools Use Social Networking. ed tech social learning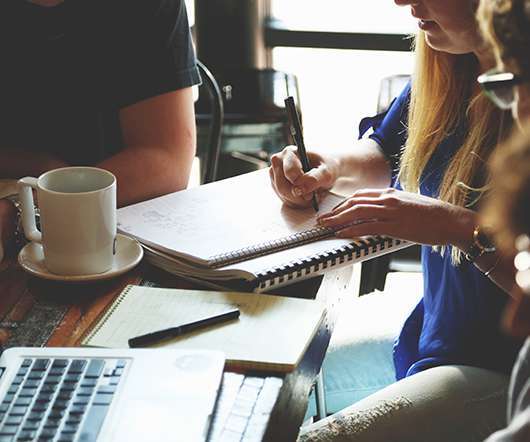 Make Your Social Network A Learning Tool
CLO Magazine
FEBRUARY 15, 2014
By understanding how informal networks communicate and collaborate, social network analysis can facilitate more effective learning program design and promote more innovative collaboration. Behind every official organization chart is a web of informal networks composed of individual relationships. Valuable resources and information flow through these networks in various ways, often outside any prescribed path or hierarchy. The effect of these networks on culture and learning can be significant, as they improve the speed and efficiency of information exchange.
Soft Skills and Emotional Intelligence: Can They Be Learned?
Voice of Clarity
APRIL 20, 2015
In fact, companies are beginning to organize themselves around these "soft skills." What are soft skills? "Hard skills" are the teachable proficiencies that enable one to perform the task he or she is assigned: reading, writing, math, and typing are all examples. Soft skills, on the other hand, are more nuanced. Can EI really be taught?
digital workforce skills
Learning and Working on the Web
FEBRUARY 23, 2015
"Are there new ways to think about our digital workplace skills that allows us to take our thinking up to a new plane, the next meta-level of thinking and working where we have much higher leverage, can manage change that is an order of magnitude or greater in volume than today, work in fundamentally better and smarter new ways — and perhaps even work a bit less — yet produce much more value?".