Social Media
Twitter
Related Topics
eLearning Content And Social Media
eLearning Brothers
NOVEMBER 5, 2015
You want your eLearners to stay with you much more than 8 seconds and be engaged by your social media marketing (SMM) content. From a content marketing professional's perspective, every eLearning platform should populate more than one if not all major social media platforms. As you jump hurdles and overcome issues in your social media deliveries, update your plan.
How We Use Social Media for Informal Learning
Bottom-Line Performance
JULY 16, 2013
Vendors talk about social learning like its something revolutionary, but I'm here to tell you its not. Social media tools are just another platform we use to learn from each-other and find information serendipitously. We've found our own niche in the social media solar system… and it takes our team 30ish minutes a week to fully participate.
#40years of educational technology: Social media
Learning with e's
MARCH 1, 2016
By 2006 several social networking sites were enjoying surges in popularity, including MySpace, Bebo and of course, Facebook. 2006 was also the year Twitter was launched. Social media lend themselves naturally to support learning through discussions, collaboration and sharing. Social media is one of the most versatile, and very personal technologies available to teachers.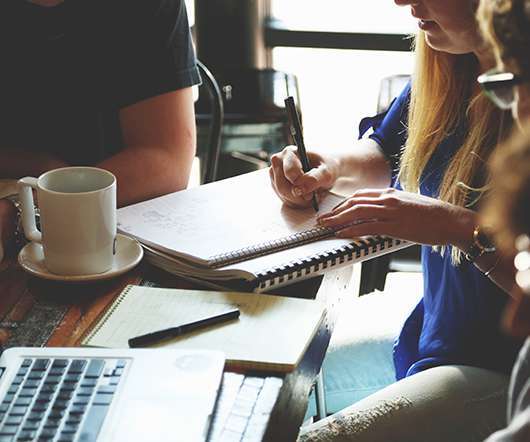 Social Media Policy?
Clark Quinn
JULY 1, 2015
So what's your social media policy?  It's not something you should do lightly, or haphazardly, it seems to me. Twitter, of course, is where I follow folks of interest professionally, personally, or even politically. Other social media tools I use for specific things include Yammer, Skype, and of course dedicated tools like Google Docs of various sorts, Doodle, and more. This is my social media learning strategy. socialIn fact, such a policy really is part of your personal knowledge mastery. Let's do this by platform.
Seven Simple Secrets to Off-the-Shelf Course Success
Advertisement
take the same training at the same time also benefit from the social nature of this learning. Secret 4: Socialize the Learning with Others. Social learning can increase engagement, stimulate discussion, and establish credibility in. This all sounds great, but what is social learning and is it reliant on Facebook. or Twitter? Seven Simple Secrets to. capital.
Course
Revisiting My Learning Journey on Social Media
ID Reflections
SEPTEMBER 12, 2014
On my way to office today, I was pondering about my evolving use of social media. Six years have passed since I joined Twitter in 2008, when twitter was in its infancy, and I was clueless about its use. This is also a journey back in time for me to trace my own learning pathway through the maze called social media. PLN social media Twitter
Using Social Media to Drive Social Learning
ATD Learning Technologies
JANUARY 14, 2016
The ATD and i4cp study Instructional Design Now: A New Age of Learning and Beyond reported in early 2015 that social learning was in use by fewer than three in 10 organizations. However, another 46 percent of surveyed talent development professionals said they were considering social learning for future use or had it in development, suggesting significant anticipated growth.
The Pros of Social Media for E-Learning
Rapid eLearning
AUGUST 23, 2016
The training industry is changing rapidly and technology plays a big role in that change, especially social media. Today, I'd like to discuss a few pros of social media as it relates to our industry and then I'll follow it up with a post on some of the cons. What is Social Media? The social media technology just facilitates the connection.
The Cons of Social Media for E-Learning
Rapid eLearning
AUGUST 30, 2016
Social media is what you make of it. We discussed this in the previous post on the pros of social media. Today we'll look at the cons of social media and the potential impact they have on you, your job, and our industry. Cons of Social Media: Too Much Noise. What do you use to manage the content from your social media stream?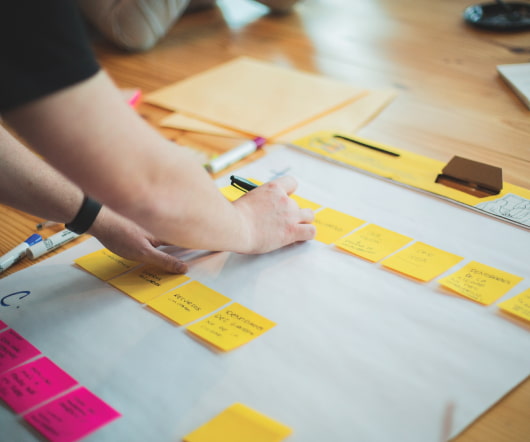 Countering Social Media Fatigue (SoMeFat)
Learning Visions
JANUARY 4, 2011
In these days of Social Media, many of us live increasingly in the public eye. What I say on Twitter can be viewed by anyone. And I don't bother with the selective status updates, although I could.) I love Social Media. I've connected and learned more through these tools than I ever dreamed of… But…it has its drawbacks. fell WAY back on Twitter.