Social Software
Wiki
Related Topics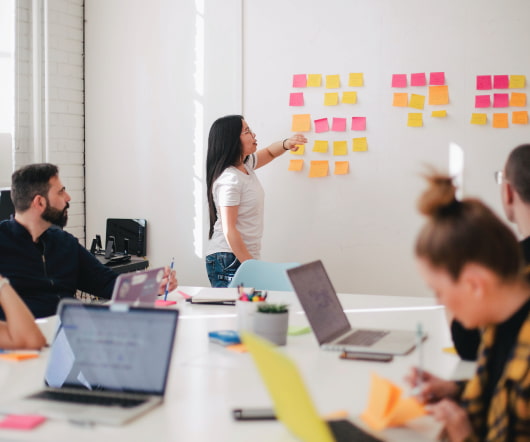 Next big innovation for Enterprise Social Software - Simplicity
The Learning Generalist
JULY 4, 2012
social business journey was Andrew Mcafee's definition of what makes social software tick. As I look at how enterprise social software matures it seems to be moving away from those characteristics quite a bit. To the extent, that enterprise social software loses the edge it promised to provide. Do one thing and keep it simple One of the features of consumer social software which in turn encourages enterprise use cases is the fact that most of these tools do one thing and they do it well. Enterprise social bloatware? And more!
Social Software Adoption
Tony Karrer
AUGUST 10, 2009
Not surprising, the terms most closely associated with Adoption are Adoption of Social Software and Adoption of Enterprise 2.0. There are some great resources on this such as: Ten tips for choosing & using social software Adoption of Web 2.0 Revisited Social Media - The Challenge of Adoption - Rob's Dummies Guide The secret sauce to successful Enterprise 2.0
The changing Web
Learning with e's
AUGUST 24, 2012
Social media - often referred to as Web 2.0 , or the participatory Web - is shaping up to be one of the most important tool sets available to support the promotion of change in education. Almost everyone, it seems, is using some element of social media in the planning, development, delivery, management or evaluation of teaching and learning. Yesterday's post can be found at this link.
The survival of higher education (3): The Social Web
Learning with e's
FEBRUARY 9, 2014
Below are four reasons why the Social Web and associated media are changing higher education. Firstly.the Social Web connects people together At Plymouth University, we very quickly began to explore the ways Social Web tools could support our students. One of the most popular activities on our wiki based learning programmes was called 'goldmining'. Continues tomorrow.