Streaming
Twitter
Related Topics
Visions, values and video streaming
Learning with e's
APRIL 15, 2016
The presentations will be live streamed to the web, so that you can also participate from wherever you are in the world. We will also be running a live two-hour Twitter backchannel using the hashtag #EEES613. EEES613 education learning live streaming philosophy politics practice school society theories Twitter values video visionsThere are two ways you can join in.
Evaluating Facebook and Twitter for e-Learning
eFront
JANUARY 26, 2015
Facebook and Twitter. It's something that can also work for live courses in a hybrid learning scenario: Purdue University, for example, has been experimenting with an app that allows students to "backchannel" during class through Facebook and Twitter. The post Evaluating Facebook and Twitter for e-Learning appeared first on eFront Blog.
Facebook's New Streaming Service: What You Need to Know
OpenSesame
SEPTEMBER 3, 2015
There has been a lot of buzz within and outside of the tech community about live streaming. From Snapchat's debut in 2011 to Twitter's ugly war with Meerkat and its later acquisition of the streaming service, Periscope , Facebook is now tentatively entering the live streaming market. What does this mean for existing streaming apps? Celebrity Involvement.
Twitter: Le triple filtre
Learning with e's
APRIL 4, 2011
I've been discussing the merits of Twitter as a professional social network recently in conversation with colleagues. One of the regular objections to using Twitter professionally is that there is too great a noise-to-signal ratio. But they should also realise that Twitter can actually save them time if used in an appropriate manner. Happy Twittering! don't blame them.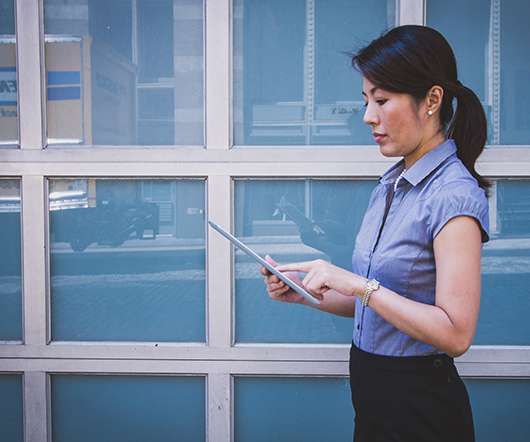 Twitter Conference Ideas
Tony Karrer
JANUARY 30, 2009
Twitter has become a pretty great tool to help with socializing at conferences. Here are a few of the things we've been doing Twitter as Social Chat At both DevLearn and TechKnowledge , we created a hashtag and created a specific Twitter account that was the hub. Through twitter search you can see the various conversations going on. Great use of the Twitter stream!
Learning with 'e's: Teaching with Twitter
Learning with e's
APRIL 23, 2009
Most would agree that Twitter was one of the social networking phenomena of 2008, and has enjoyed exponential growth in popularity. Ever since I first began to use Twitter I have been thinking about how to harness the potential of microblogging for the benefits of my own students, and have tried out several ideas to exploit it already. microblogging aggregators Twitter Web 2.0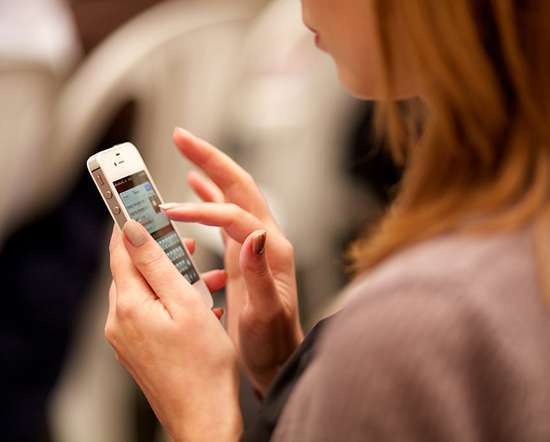 Facebook--Good for Your Memory: Twitter--Not So Much
Kapp Notes
OCTOBER 1, 2009
A study recently released by Dr. Tracy Alloway of Scotland's University of Stirling found that using Facebook stretches a person's "working memory" (short-term or recent memory), while Twitter, YouTube and text messaging tend to weaken it. She states in the article, Facebook 'enhances intelligence' but Twitter 'diminishes it', claims psychologist The ''instant'' nature of texting, Twitter and YouTube was not healthy for working memory. ''On Twitter you receive an endless stream of information, but it's also very succinct,'' said Dr Alloway. ''You don't have to process that information.
Screencast Camp 2012: LIVE Streaming Sessions
Visual Lounge
AUGUST 3, 2012
We are going to be streaming the events of the main session room during the conference. We'll be streaming at the following times: Friday, August 3: ~8 PM to 9:30 PM — Welcome and Session Planning. Refresh this blog post to see the live video stream and chat! The Twitter hashtag is #screencastcamp. So you can't make it to Screencast Camp?
L&D Talk: Gartners Emerging Tech Hype Curve, LMS Platforms, The Changing L&D Industry
Corporate eLearning Strategies and Development
AUGUST 25, 2016
Keep this conversation going on LinkedIn: Also chime in with your 140 characters of comments on Twitter! edtech Gartner Emerging Trends Hype Cycle LDTalk Learning and Development Industry Learning Management Systems Streaming Video TLDC16We also discuss LMS markets, trends, and issues. L&D Talk is every day 8am.