OneNote
Related Topics
Snagit Update: Dropbox, OneNote sharing, Object Rotation and More
Visual Lounge
JULY 10, 2014
Dropbox and OneNote sharing. Now that OneNote 2013 is part of the Microsoft Office suite, you can share your Snagit capture to OneNote with a single click. The post Snagit Update: Dropbox, OneNote sharing, Object Rotation and More appeared first on TechSmith Blogs. Fresh off the heels of our major Snagit release in May, we are pleased to announce Snagit 12.1 Finally!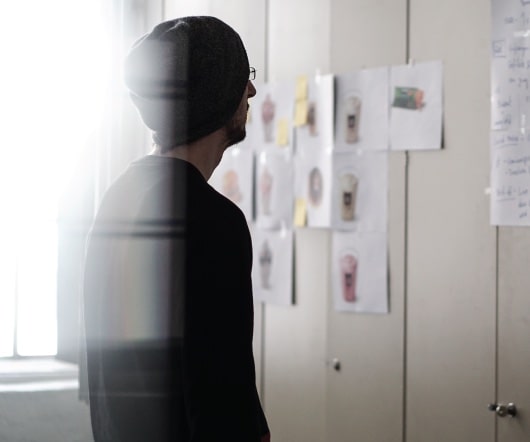 The Forge - Live Today at 2pm EST
Visual Lounge
MARCH 23, 2011
Here's the run down of the show: Microsoft OneNote and PowerPoint MVP, Kathy Jacobs , will share how she uses Snagit and Camtasia for my social media trainings, for PowerPoint and Onenote work, for OneNote work, and more. Here's the run down of the show: Microsoft OneNote and PowerPoint MVP, Kathy Jacobs, will share how she. Today is the day! Tune in on this blog post today at 2pm EST to see the live stream of The Forge! Luke "Spork aficionado" Schnoebelen will talk about using a spork and screencasting. Welcome to "The Forge" Chat! Today is the day! The Forge 573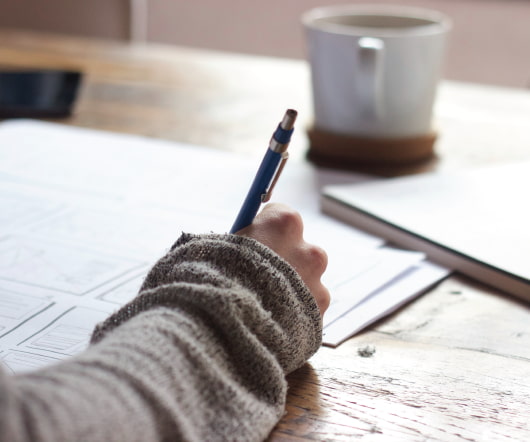 Common Cartridge
CourseArc
MARCH 8, 2016
For example, the course content could be created with CourseArc, quizzes with Quizlet, and a collaborative class notebook with OneNote Class Notebook. Common Cartridge is a standard created by the by the IMS Global Learning Consortium  that allows digital content and assessments to be bundled together in a package and then imported into a Learning Management System. This is especially useful when using multiple LTI tools to assemble a course. The cartridge can also be designed to include pre-configured assessments and discussion boards. specification here.
What's Your Learning Tool Stack?
Clark Quinn
JUNE 14, 2016
Maybe OneNote? I woke up this morning thinking about the tools we use at various levels. Yeah, my life is exciting ;). Seriously, this is important, as the tools we use and provide through the organization impact the effectiveness with which people can work. What we're talking about here, starting at the bottom, are the tools  you personally use for learning. What have I forgotten?
Webcast: Sneak Peek at the Next Snagit Update
Visual Lounge
JUNE 12, 2014
OneNote 2013 Output (Win). Hard on the heels of Snagit 12 and Snagit 3, the team is set to release another round of updates. Get a sneak peek at what's coming to Snagit in early July! RSVP now to join us live, online Thursday, June 19, at 2:00pm ET  ( convert to your local time ). Manually set capture dimensions (Win/Mac). Change canvas background color in editor (Win).
My Top 10 Productivity Mobile Apps for 2014
Learn and Lead
JANUARY 19, 2015
OneNote : I use OneNote for taking notes. I can create different notebooks and within that organize my notes in sections, sub-sections and pages. If you aren''t already using a software to organize your notes, I would highly recommend OneNote. You can sync your notebooks with your Outlook.com account and then access them on your phone using the OneNote app.
Tablets will replace PCs but not in the way you Think
mLearning Revolution
OCTOBER 25, 2012
printing problems, no optical drives (for backups I suppose), and that they won't run power software, including Adobe Photoshop, Avid Studio, and Microsoft OneNote. (image credit: [link]. I'm fully convinced that mobile devices, especially Tablets, will eventually replace our traditional desktop PCs! What are you thoughts? Send to Kindle.
Friday Finds: 5 Free Apps to Help e-Learning Developers Stay Organized
Everything E-Learning
OCTOBER 24, 2013
OneNote Microsoft OneNote acts as your digital notebook to organize everything e-Learning and more. OneNote Mobile is included with Windows Phones. Being organized while you're developing an e-Learning course makes the whole process much smoother and more successful. Download it from the App Store , Google Play or the Windows Phone Store. Try these apps and get organized!
Snagit is my.
Visual Lounge
NOVEMBER 12, 2010
Kathy Jacobs , a social media specialist and OneNote MVP, shared her entry for "Snagit is my." Snagit is. my life, my secret weapon, my digital memory. and so much more. What's Snagit to you? With the new Snagit on Mac release this week, we wanted to celebrate. If you're willing to complete this sentence, "Snagit is my." Looking for some inspiration? Check out what others are saying.