Classes
Related Topics
Lectora Games with Class
eLearning Brothers
AUGUST 11, 2016
One of the best ways an instructor can get a large group of learners engaged and interested in the material is to offer an activity that the entire class can participate in. Today, we wanted to give a little taste of some of our best Lectora game templates that are fun for the whole class. Have a little class and check out these Lectora games and more in our Lectora Template Library
5 Reasons Facilitators Keep Virtual Training Class Size Small
InSync Training
NOVEMBER 24, 2014
I recently posted a blog concerning the optimal class size for virtual training. wanted to share more than my personal opinion, so I asked members of our Facebook Virtual Classroom Community of Practice what they thought. Facilitation Virtual Classroom - Facilitation Virtual Classroom - Best Practices
What Employees Worry About Between Training Classes.
Pract.us
MAY 24, 2016
Employees need support and guidance after class to help apply new skills. hours of the year, they're doing their jobs and presumably applying what they learned in class. For example, if new managers take a class on how to coach employees. Who can they talk to if their forays into employee coaching don't go as illustrated in class? So people still need help after class.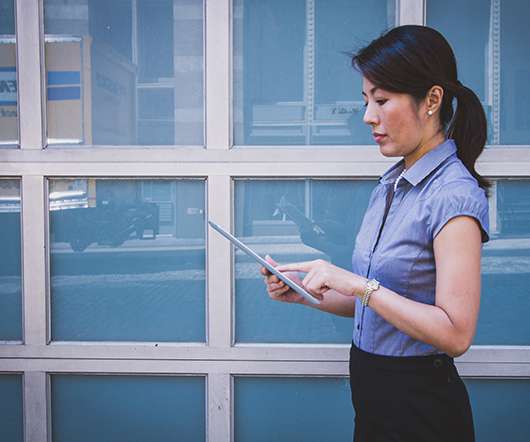 How Administrate Helps Boston Whaler Deliver World Class Training
Administrate
JANUARY 28, 2016
Boston Whaler is one of the most recognisable names in the boating world. Once Once based in Massachusetts as their name suggests, Boston Whaler is now based in Edgewater, Florida – a state which leads the United States in the sale of boats and boating accessories. For nearly 60 years the innovative designs of their unsinkable boats remain extremely popular, which is why Boston Whaler Read More. All Customer Stories CORE customer story customer success training management system workplace training
Seven Simple Secrets to Off-the-Shelf Course Success
Advertisement
You can combine OTS courses with other training, such as a live class, video, or book, to. Seven Simple Secrets to. Off-the-Shelf Course Success. By Megan Torrance, CEO TorranceLearning. Off-the-shelf (OTS) courseware is a growing market attracting both customers and venture. capital. creating yet another course or scheduling yet another workshop. of learners. busy trainers? You're. goals.
Course