Develop
Related Topics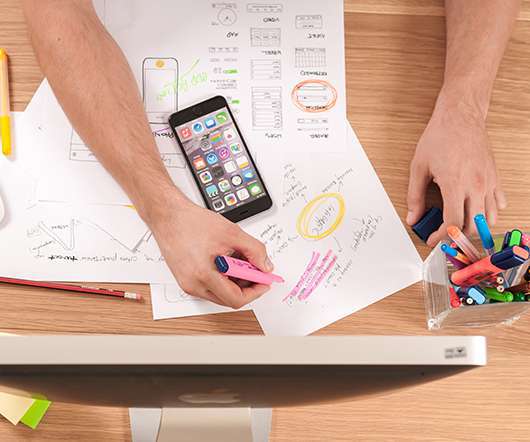 The Future Role of Learning & Development
mLevel
APRIL 22, 2016
Michael Moe, Deborah Quazzo and the whole ASU GSV team put on an amazing event. I had the privilege of participating in a panel discussion titled " Workforce Development That Works. " The panel was hosted by Nathan Blaine, Executive Director at Corporate Executive Board, and included David Blake, CEO of Degreed, Stephen Bailey, CEO of ExecOnline, Sang Yoon, Head of Learning Strategy & Curriculum at Google, and myself as panelists. It was a fascinating discussion covering a wide range of topics around the future of corporate learning and skills development.
Developer Diaries: A Healthier Developer
eLearning Brothers
APRIL 29, 2016
When working from home, Instructional Designers and Developers can easily fall into a routine that involves a lot less getting ready for the work day and a lot more getting straight to work – which can be problematic for many of us who call home their office. During the day, I will sit for many hours, sometimes during marathon development sessions lasting up to three hours. Got dogs?
How to Train and Develop Millennials
Gyrus
AUGUST 24, 2016
How to Train and Develop Millennials. It is important that we try to understand exactly the training and development challenges that they may represent. In order to develop an effective learning plan to account for this particular generation, it is best to play to their strengths. Social media, in theory, should be a detriment to an individual's development.
3 Questions to Consider Before Developing New eLearning
Association eLearning
AUGUST 10, 2016
Developing new eLearning is a big undertaking. Why are you considering developing this eLearning? Unfortunately, that's not an opportunity most training departments or eLearning developers will ever have. The post 3 Questions to Consider Before Developing New eLearning appeared first on Knowledge Direct. Related questions include: Is it mandatory training? Let me know.
Move Beyond Learning to Applying: A Modern Management Development Program
Advertisement
development needs. or "very ready" in learning and development in. Development experts know, however, that. development – back into the process. development for new front-line managers. Journeys." We believe that people typically develop proficiency in a. piece – in employee development. development process. in how you develop tomorrow's.
Program