Job
Related Topics
Creating Effective Job Aids – Common Mistakes to avoid
Raptivity
AUGUST 20, 2015
As corporate training and eLearning is turning shorter and practical, the importance of job aids to supplement learning is getting highlighted. L & D teams are now emphasizing on creating a coherent learning environment for their employees, by using job aids to complement the courses. Job aid, as the name suggests, aids the users in completing the job effectively and successfully.
How does customizing of learning help to improve competencies?
Origin Learning
NOVEMBER 13, 2015
Origin conducted a job task analysis (JTA) study whereby tasks could be identified and mapped to duty areas. The online tool proved to be effective as it could do the following: • The solution is not limited to a single job role any more. • The tool could accommodate as many job roles as needed. How can the issue of crunching voluminous data be addressed?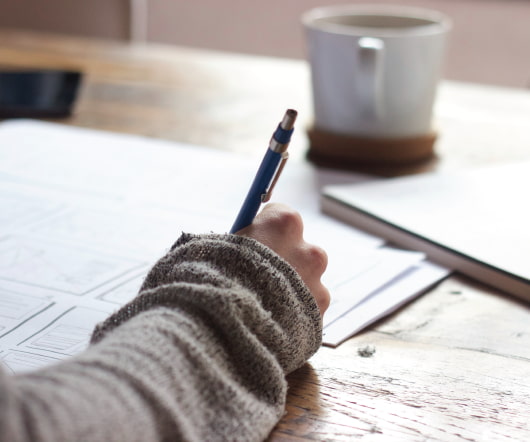 Getting a job as an Instructional Designer
Learning Visions
SEPTEMBER 28, 2011
They've been trying to get a job but haven't found the right door to open yet. "I've been teaching for years and now I want a change." "I've been reading up on the field and it seems really interesting." "You did it, Cammy, so how can I?" "I've got a degree in ID now, but no one will hire me because I don't have any experience." Create some job aids or tips sheets to go with it.
Is On-the-Job Training Right for Your Business?
Pract.us
SEPTEMBER 6, 2016
We learn most of what we know about our work "on the job," but few companies take the time to support and encourage that learning. Training often resides in classrooms, webinars, and videos for which we take time away from the job. Are you ready for on-the-job learning? On-the-job continual learning might be your only option for staying ahead of the competition.
Seven Simple Secrets to Off-the-Shelf Course Success
Advertisement
And for good reason as it has many advantages:  It offers a breadth of course topics, relevant to many, and readily available.  It also creates a common language across the organization, and it improves on-the- job performance—all at a cost more reasonable than custom elearning.  OTS courseware relieves overburdened trainers and human resource managers of. Seven Simple Secrets to. You're.
Help