Behavior
Related Topics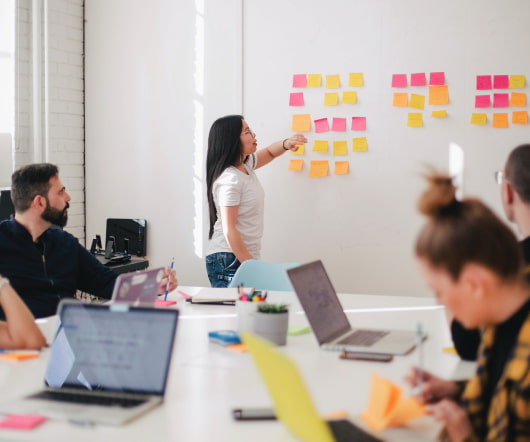 Can eLearning Influence Behavior Change?
Voice of Clarity
MARCH 27, 2015
Transformative learning is more than memorizing steps or learning basic skills—in many cases, it's about shifting values and beliefs to uproot old behavior patterns. Training classes that teach employees new policies and healthcare modules that try to improve patient habits are both examples of tools that are designed to incite behavior change. Industry News
Shaping the eLearning User's Behavior
eLearning Brothers
DECEMBER 10, 2015
We recently came across an excellent article on fastcodesign.com about the importance of good web design in influencing user behavior. Sustain Behavior. What tricks do you use to influence your learners' behavior? The post Shaping the eLearning User's Behavior appeared first on eLearning Brothers. Grab Attention. Start the course off with a showpiece.
Changing Behavioral Patterns Through Education
Geenio
JANUARY 12, 2017
Fun fact: Whenever you perform the same task, or encounter the same situation a couple of times, your brain inevitably begins forming behavioral patterns specific for the situation or the task at hand. This process is both transparent and essential for a number of reasons
Online Systems for Behavior Change
Tony Karrer
OCTOBER 29, 2012
I've always believe that to truly have impact on performance, we need to be experts at Behavior Change. I've written a few times over the years on aspects of solutions that ultimately drive a change in behavior that leads to performance improvement. What do these systems do that leads to behavior change? Need to Change Behavior? think there's a lot to be learned.
Seven Simple Secrets to Off-the-Shelf Course Success
Advertisement
Conduct Behavioral Interviews" and "Design Great Training." As part of their training, they might take the "Conduct Behavioral Interviews". Seven Simple Secrets to. Off-the-Shelf Course Success. By Megan Torrance, CEO TorranceLearning. Off-the-shelf (OTS) courseware is a growing market attracting both customers and venture. capital. of learners. busy trainers? You're. goals. groups.
Course