Behavior
Related Topics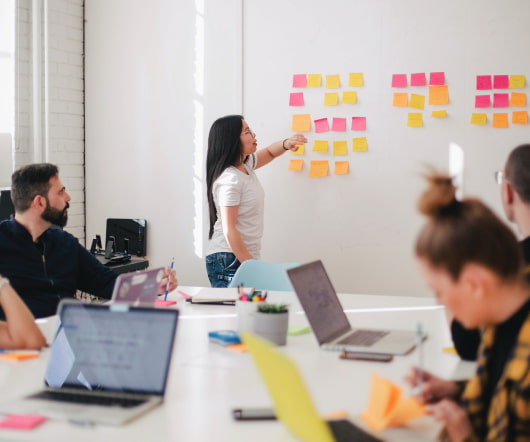 Can eLearning Influence Behavior Change?
Voice of Clarity
MARCH 27, 2015
Transformative learning is more than memorizing steps or learning basic skills—in many cases, it's about shifting values and beliefs to uproot old behavior patterns. Training classes that teach employees new policies and healthcare modules that try to improve patient habits are both examples of tools that are designed to incite behavior change. Industry News
Shaping the eLearning User's Behavior
eLearning Brothers
DECEMBER 10, 2015
We recently came across an excellent article on fastcodesign.com about the importance of good web design in influencing user behavior. Sustain Behavior. What tricks do you use to influence your learners' behavior? The post Shaping the eLearning User's Behavior appeared first on eLearning Brothers. Grab Attention. Start the course off with a showpiece.
Online Systems for Behavior Change
Tony Karrer
OCTOBER 29, 2012
I've always believe that to truly have impact on performance, we need to be experts at Behavior Change. I've written a few times over the years on aspects of solutions that ultimately drive a change in behavior that leads to performance improvement. What do these systems do that leads to behavior change? Need to Change Behavior? think there's a lot to be learned.
Training Strategy for Changing Behavior
LearnDash
FEBRUARY 23, 2015
If you need to change the current behavior of an organization through education on new policies and practices, then you need to have a proven training strategy. When you are trying to change organizational behavior you need to make sure that the course structure is conducive to the desired change, and that it is presented in a way that naturally guides people through the changes.
Microlearning Whitepaper: Small Bites, Big Impact
Advertisement
continuous learning, build up knowledge over time, and produce real behavior. Research has shown that it's the combination of knowledge plus confidence that leads to appropriate behavior and empowers people to act—critical in areas like decision-making skills, safe machine operation, and crisis intervention. Microlearning: Small Bites, Big Impact. The times they are a-changin'.3
Behavior
What Consultants Need to Know About Behavior Change
Pract.us
FEBRUARY 26, 2016
Innovative consultants can use an understanding of behavior change to lead the way to success. Myths of behavior change. But cognitive and behavioral science has proven otherwise. Maxfield suggests using questions and reflection to help people arrive at their own conclusions about how and why they might want to adopt a new behavior. But few of us do. Create consequences.
How Khan Academy Nike Training Club and SparkPeople Motivate Users Behavior
Tony Karrer
NOVEMBER 26, 2012
I mentioned in my post Online Systems for Behavior Change that I'm working on a very interesting project that is designed to lead to some important changes in behavior that has already had dramatic impacts. But we want to do even better and so we are studying some parallel offerings and what they are doing relative to promoting specific behavior in their systems. Khan Academy.
Designing Learning for Behavior Change
InSync Training
JUNE 21, 2016
BYTE session recap - Talk to the Elephant: Design for Behavior Change. Using the metaphor, "Your brain is like a rider with an elephant," from the book, The Happiness Hypothesis , by Jonathan Haidt, Julie explained the reasons behind common behavior change challenges. While people know the right things to do, many aren't doing them. To review Julie's full presentation, click here.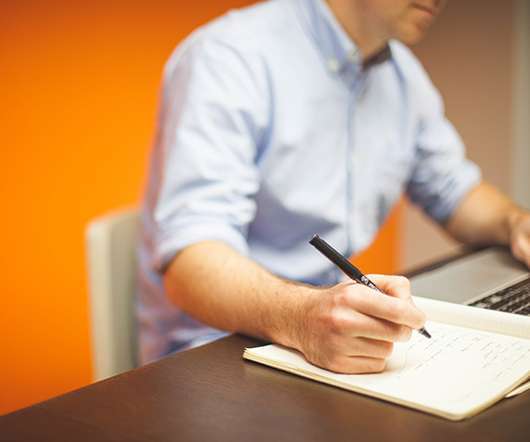 Can Fun Help Change Behaviors?
Upside Learning
OCTOBER 30, 2009
We advocate inclusion of games & fun interactions to achieve long term learning, and change of behaviors. Tags: Game Based Learning Learning Design eLearning Development Changing Behaviors Fun Learning Learning Games Long Term Learning Yes, we believe it can. Having fun is an experience that stays with you longer than any form of instruction. Learning Games that pull learners to have fun (and learn while they have fun). This video below from the fun theory , an initiative of Volkswagen, shows just how fun could be effective in getting people to consider changing their habits.
Seven Simple Secrets to Off-the-Shelf Course Success
Advertisement
Conduct Behavioral Interviews" and "Design Great Training." As part of their training, they might take the "Conduct Behavioral Interviews". Seven Simple Secrets to. Off-the-Shelf Course Success. By Megan Torrance, CEO TorranceLearning. Off-the-shelf (OTS) courseware is a growing market attracting both customers and venture. capital. of learners. busy trainers? You're. goals. groups.
Courseware