Behavior
Related Topics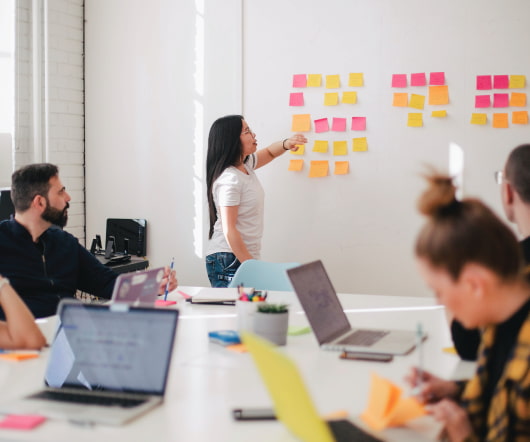 Can eLearning Influence Behavior Change?
Voice of Clarity
MARCH 27, 2015
Transformative learning is more than memorizing steps or learning basic skills—in many cases, it's about shifting values and beliefs to uproot old behavior patterns. Training classes that teach employees new policies and healthcare modules that try to improve patient habits are both examples of tools that are designed to incite behavior change. Industry News
Shaping the eLearning User's Behavior
eLearning Brothers
DECEMBER 10, 2015
We recently came across an excellent article on fastcodesign.com about the importance of good web design in influencing user behavior. Sustain Behavior. What tricks do you use to influence your learners' behavior? The post Shaping the eLearning User's Behavior appeared first on eLearning Brothers. Grab Attention. Start the course off with a showpiece.
New Camtasia 9 Behaviors Will Add Sizzle to Your Production
eLearning Brothers
OCTOBER 20, 2016
Behaviors are a new set of pre-built animations that are easily applied to both text and other media. You can apply behaviors to a video to make it float and sting. You can apply behaviors to a shape to make it rhythmically bounce or pulse. Many of our new Camtasia 9/3 templates utilize the power of these behaviors. How have you used the new Camtasia 9/3?
Online Systems for Behavior Change
Tony Karrer
OCTOBER 29, 2012
I've always believe that to truly have impact on performance, we need to be experts at Behavior Change. I've written a few times over the years on aspects of solutions that ultimately drive a change in behavior that leads to performance improvement. What do these systems do that leads to behavior change? Need to Change Behavior? think there's a lot to be learned.
Microlearning Whitepaper: Small Bites, Big Impact
Advertisement
continuous learning, build up knowledge over time, and produce real behavior. Research has shown that it's the combination of knowledge plus confidence that leads to appropriate behavior and empowers people to act—critical in areas like decision-making skills, safe machine operation, and crisis intervention. Microlearning: Small Bites, Big Impact. The times they are a-changin'.3
Behavior