Virtual World
Related Topics
Virtually There: Gamifying Your Virtual Classroom
InSync Training
NOVEMBER 5, 2015
All of your game's prompts or "missions" should be identical to real-world skills/learning objectives. As virtual classroom design techniques evolve, it is natural for organizations to want to include the newest design trends in their programs. Virtual Classroom - Instructional Design Virtual Classroom Facilitation Engagement Virtually There Gamification
Keynote Resources from Virtual Worlds Best Practices in Education Conference
Kapp Notes
MARCH 3, 2016
Reaching the Engagement Horizon in Virtual Worlds from Karl Kapp. Here are some additional thoughts when teaching in a virtual world and integrating Gamification into that experience. Immerse the learner in a 3D virtual world where they are part of the case study and "living" the events and actions taking place within that case study. Videos/Class.
3 uses of Virtual Reality in workplace education
E-Learning Provocateur
JULY 18, 2016
I'm always surprised when someone makes a sweeping declaration such as "No one's using virtual reality in the workplace" I heard this very statement recently at an e-learning conference. Sure, VR is an emerging technology, but as 20 real-world examples of Virtual Reality can attest, early adopters are indeed putting it to use in the workplace.
Virtual World Brainstorming Session
Kapp Notes
JANUARY 28, 2009
One of the great things about what I do is getting to meet and work with really thoughtful and creative people and the other day, I got a chance to brainstorm with a group of great people on the topic of Virtual World Implementations. Clark Aldrich, Karl Kapp and Eilif Trondsen on their way to lunch to continue the discussion on Virtual Worlds. It is learning by doing.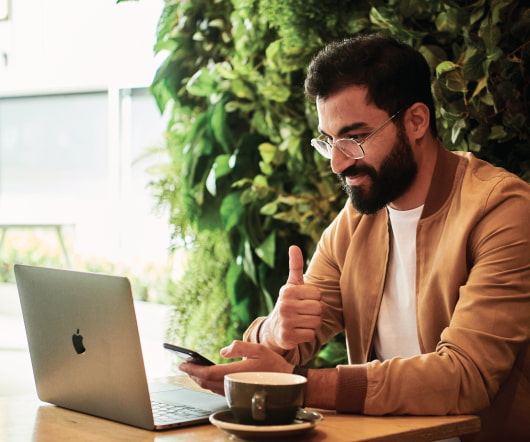 Ditching the formal performance review? Kineo shares 3 Elements for Success
Advertisement
In a world where it seems everyone has an opinion and a. the world with their knowledge. of 20 from all over the world to learn the. Four virtual characters, each. take it into the real world. world business application. regular real-world check-ins, participants. These instructor-led virtual classrooms. From Performance Management. to Performance Development eGuide 2Part 2: A Roadmap. for Change In Part 1 of this eGuide, we explored the confluence. of factors that's driving change in how performance. more real-time dynamic approach.
Performance