October, 2016
Scenario-Based Learning: Why & How
Experiencing eLearning
OCTOBER 11, 2016
This is the recording of a presentation I gave to the Online Network of Learning and Development Professionals on September 28, 2016. The presentation covers: Why scenario-based learning works. range of options for using scenarios in elearning and classroom training. When scenario-based learning is a good choice. Tips for writing scenarios with the 4 Cs. Interested in more?
How to fix our senseless compliance training
E-Learning Provocateur
OCTOBER 3, 2016
All big organisations have a Learning Management System. It's used to track and record the training that the employees do. In practice, it tends to be used to administer compliance training, though it can be much broader than that. And this is a good thing. That's normal. Then I get a job at Bank B. And I agree, but that's not the idea.
5 Reasons to Embrace Your Perfectly Imperfect e-Learning Course 
Allen Interactions
OCTOBER 6, 2016
By Hannah Hunter, Instructional Writer. The Perfect e-Learning Course™ is a legendary creature that changes its shape with each new technological and aesthetic trend. It just says "Awesome.". Learning Design Hannah Hunter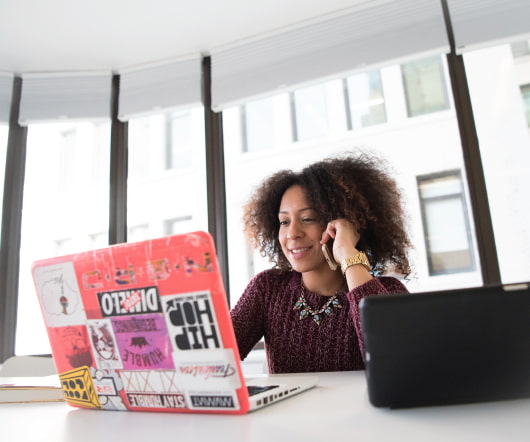 Gamifying The Compliance Story
Raptivity
OCTOBER 5, 2016
With all training, it is important to identify the desired outcome. With compliance training, the buy-in from senior management, from the trainers, and the employees is key. For some, it may be a "check the box" that it is done. This attitude can come from managers and push downward. But, what if it is true? Perhaps the compliance training is to meet an outmoded regulation. third-party contract requires Acme's employees to train how to troubleshoot the XLT-4000. The paradox is that the machine was removed from the building 18 months ago and replaced with the 3PX-izler. Pretty good life, right?
How to Choose Between On-Demand and Instructor-Led Training
Advertisement
Not sure whether to offer on-demand or instructor-led training, or both? Each has its pros and cons and your decision will depend on your organization's needs and goals. Download this eBook to learn which option is better at scale, as well as the resources needed to implement each training type.
Learning
More Trending