Platform
Related Topics
Video Learning Platforms
eLearning 24-7
MARCH 7, 2013
The new kids of the block (please no jokes here) are Video Learning Platforms. While a video learning platform might have multiple products at the end of the day it is built upon two key components (which they all have in some form). – this is the backbone of the platform. APIs – as in their (video learning platform itself) API is open. Flashback. Flashback.
#MOOC Development Platforms?
ZaidLearn
JULY 21, 2014
Are you looking for an online platform to host and develop your MOOC or Massive Open Online Course (s)? MOOC DEVELOPMENT PLATFORMS Below is a growing list of all online platforms that can be used to develop and host MOOCs. Coursera). (D) = Do-It-Yourself These MOOC platforms empowers anyone to develop MOOCs. CLICK HERE to access the MOOC list! Listly MOOC OER OER/FREE
Could an Open Learning Platform Work for Your Company?
CLO Magazine
SEPTEMBER 1, 2016
Enter open learning platforms. Editor's note: The author works for a learning platform company.] Rather than focusing solely on individual development, like traditional learning management systems do, open platforms allow CLOs to create a collaborative environment that involves employees, as well as current and prospective customers. To comment, email editor@CLOmedia.com.
eBook Platform Accessibility
Dont Waste Your Time
SEPTEMBER 25, 2014
Academic eBooks are files, often PDFs, loaded to a proprietary piece of software that controls access, printing, searching, etc. In this software you can view the whole book page inside their 'skin' which enables searches, thumbnails, chapter links, etc. When viewed on a desktop this is clunky, at best, but workable. . This is an awful user experience. The above is not acceptable.
Best Practices for Launching an LMS
Advertisement
When launching a new platform to deliver customer and partner training, there are a few key items to keep in mind. The best and simplest way to stay organized during this process – and be able to measure success – is to follow the tried-and-true practices outlined in this eBook. Click to download
FutureLearn: pedagogical & mLearning MOOC platform - the approach
Ignatia Webs
FEBRUARY 28, 2013
For all of you out there wanting to push your government into setting up a Massive Open Online Course (MOOC) platform gathering knowledge from all your national universities, take a look at the approach of UK's open university on planning a MOOC platform, it looks very promising. As such, building a platform starting from mobile ubiquity is – to me – the right thing to do.
Cross-platform LMS Integration Strategies
Web Courseworks
JULY 8, 2014
Implementing SSO on mixed platforms has become straightforward over the last few years, leveraging the capabilities of ActiveDirectory and LDAP. When selecting a new LMS platform, be sure to understand your business requirements first. The post Cross-platform LMS Integration Strategies appeared first on Web Courseworks. Single sign-on. Systems of record.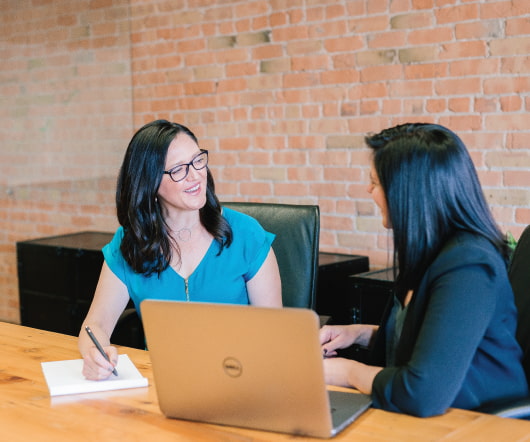 5 MOOC Building Platforms
LearnDash
MAY 27, 2013
This platform contains software and instructions for presenting your materials. Now that MOOCs are hitting the scene, everyone wants to jump on board! Granted, some want to get into the game in the hopes of making a quick dollar (somehow?), but others genuinely want to know how they can create their own MOOC for educational purposes. Well, you have options! More providers are likely to spring up as we will only cover five potential options. As the entire MOOC industry evolves, expect to see more options at your disposal for this kind of thing. They even have a badges system. MOOCs
Looking at a Gamified LMS Platform
Kapp Notes
MAY 15, 2014
The name of the product is the Academy Platform LMS. There is an unruly mass of deadly dull eLearning platforms out there; Learning Management Systems designed with the base level of functionality in mind. The platform was built with gamification elements from the ground up so it has a Juliette system with points and everything native to the application. Gamification
Seven Simple Secrets to Off-the-Shelf Course Success
Advertisement
While the mainstream social media platforms can provide opportunities for. Seven Simple Secrets to. Off-the-Shelf Course Success. By Megan Torrance, CEO TorranceLearning. Off-the-shelf (OTS) courseware is a growing market attracting both customers and venture. capital. creating yet another course or scheduling yet another workshop. of learners. situations, or present individualized content.
Help