Program
Related Topics
The Cost of an Ineffective Training Program
ej4 eLearning
FEBRUARY 7, 2017
Instructional Design is defined as "a systematic process that is employed to develop education and training programs in a consistent and reliable fashion" (Reiser, Dempsey, 2007). Length of Program: A study done by researchers at Gloria Mark University of California, Irvine found that the average employee gets interrupted every 11 minutes. The company they work for isn't innovative.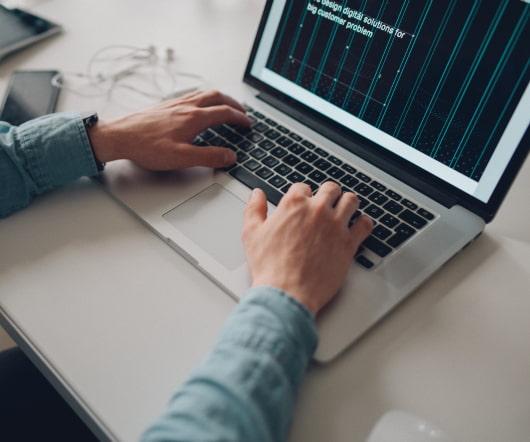 Build a Better Leadership Development Program With our Leadership Content!
ej4 eLearning
NOVEMBER 9, 2015
The post Build a Better Leadership Development Program With our Leadership Content! eLearning Leadership Leadership Training ej4 Leadership development program leadership training contentYou need the best leaders to help get the best from your employees. With ej4's updated Leadership content, you can grow novice leaders into seasoned veterans who can delegate, motivate, and cultivate their staff to greatness. Check out our Leadership content in this video: Dive deeper into our Leadership content now. appeared first on.
Corporate Mindfulness Training Programs Seeing a Boost
CLO Magazine
JULY 18, 2016
Workplace mindfulness training programs can help workers manage stress and improve memory and focus. Training can be delivered in a number of ways including in-person and online, and according to a 2016 study by the National Business Group on Health and Fidelity Investments, 22 percent of companies have mindfulness training programs. Founder and CEO Joe Burton told ebn.
3 Ways Mobility Elevates Your Training Programs
mLevel
SEPTEMBER 12, 2016
Stay tuned this week for our III part series on how using mobility can elevate your training programs, here's what we have in store for you: How to facilitate higher levels of connectivity to add frequency and familiarity with content. 2009 saw the rise of songs like "Video Phone" by Beyonce, "Text Me" by R. Kelly, and "LOL :)" by Trey Songz. Fast forward to 2016, where are they now?
2016 Training Program Best Practices
Advertisement
Can you hear the collective groan when you launch that new compliance course? Do you get complaints both public and private from trainees about the uselessness of the training courses you've launched? Is there anything that can be done about it