Tue.Feb 05, 2013
How to Use a Learning Management System to Solve the I-Didn't-Get-the-Memo Problem
Absorb LMS
FEBRUARY 5, 2013
Somewhere among the hundreds or perhaps thousands of e-mails in your inbox, somewhere in the skyscraper-high piles of paper on the corner of your desk, is something really really important. This might be an urgent policy or procedural change. mail has been and continues to be the primary communication media in the workplace. Consequently, many organizations turn to e-mail for such updates.
Success in a MOOC #edcmooc
Dont Waste Your Time
FEBRUARY 5, 2013
Five steps to success in a MOOC (in fact, in any online 'learning' environment): Orient: find and save materials, links, hangouts, etc. Declare: keep notes, posts, thoughts, somewhere safe (online?). Network: reflect on materials and share your reflections through connections (and make some more). YouTube: Success in a MOOC. Thanks to Catherine Cronin for tweeting this earlier. edcmooc.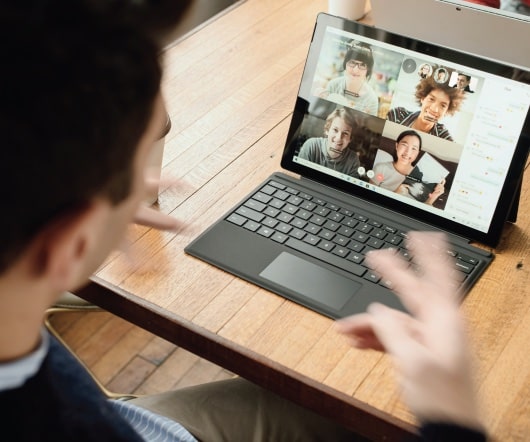 ROI: The Most Difficult Metric!
Ontuitive
FEBRUARY 5, 2013
Do you know what the impact of your training efforts are on the organization? Are you measuring them? "Of course!" you say. "We have all kinds of data supporting what we do!" But, the real question is, can you truly make the connection between what you are providing to the business and how that has improved the bottom line
Instructional design in 140 characters #140id
Jane Hart
FEBRUARY 5, 2013
When I talk about the power of the simplicity of Twitter, people often tell me you can't say much in 140 characters. So I then usually point them to the very popular Twitter account @cookbook , where on a regular basis Maureen Evans tweets "tiny recipes", like the ones embedded below. Whisky Ice Cream: Stir6yolk/2c milk/?c sug&honey/¼t salt in bainmarie until thick. Fill,fold.
Get an Exclusive Articulate Storyline Game Show Template from eLearning Brothers
Advertisement
Download one of the most popular game templates from eLearning Brothers with a look and feel exclusively made for eLearning Learning subscribers! eLearning Brothers creates awesome templates and assets to help you look like an eLearning Rockstar!
More Trending