Games
Related Topics
Game-Changing Games
Web Courseworks
JUNE 11, 2015
I have been exposed to Dr. Kurt Squire's video games and learning curriculum since 2006, when I was a graduate student at the University of Wisconsin. Dr. Squire inspired me to provide leadership for development teams that created innovative game-based learning for Miller Brewing ( Score Your Pour ) and an extensive curriculum for the Children's Hospital of Wisconsin.
Commercial Games vs Learning Games: Avoid the "Bling"
Knowledge Guru
FEBRUARY 2, 2016
I recently had a conversation with a game developer who was interested in becoming a subcontractor for us. This developer shared several examples of games he had developed. All the sample games featured gorgeous graphics and lots of "action" in the games with things flashing, scores popping, and new game elements introduced as I advanced through levels.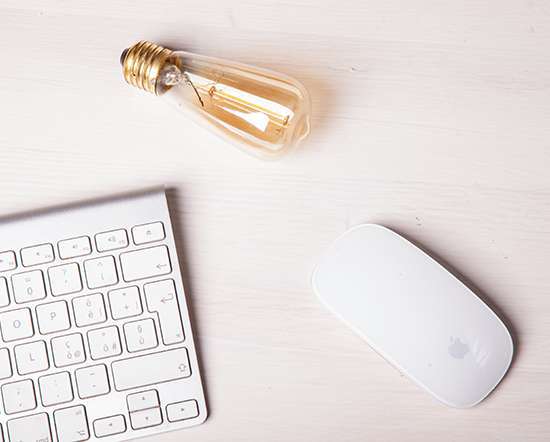 Games vs Game-based Learning vs Gamification
Upside Learning
MAY 21, 2015
Client: This year, for our Sales training program, we would like to have a game designed. Sales Manager: What exactly do you want in the game? Game Based Learning gamification Gamification In LearningScene: Sales meeting between executives of a leading learning service provider and an organisation planning to outsource its learning content development. Client: Just some simple achievement levels and awards […].
Gameful Design
Allen Interactions
JUNE 30, 2016
Instructional Design Gamification Edmond Manning Learning GamesBy Edm ond Manning , Senior Instructional Strategist. want you to read every line of this blog post, so here's what I'm going to do. will give you 50 points, and you can use those points to buy an avatar and accessories. No, wait—.
Workbook: Gamification and Your Enterprise Learning Strategy
Advertisement
Gaming vs. Gamification.4 At its simplest, gamification is the process of making non-game activities more fun and. Karl Kapp, a respected expert on the convergence of learning and technology, defines gamification as "a careful and considered application of game thinking to solving. problems and encouraging learning using all the elements of games that are appropriate."
Gamification
Game Element: Fantasy
Kapp Notes
JULY 5, 2016
Why include a fantasy element in the design of learning games for adults. In a game with Zombies teaching a sales model, the exact sales model that is used in the field can be used in the game. Finally, fantasy in games can be highly motivational. Design Games GamificationGeneral Look at Fantasy. Lepper, 1988). Humans learn from failure more than instant success.
Tips for designing serious games in learning
Origin Learning
MARCH 20, 2015
There is a reason why people give up on learning more quickly than they would on a good game. This is because, simply put, games are fun. This is why games are used as an important study aid in learning. Otherwise known as Gamification , it is the use of gameplay mechanics for non-game applications. Once again, the point of games here is to educate. Relevance.
Make it a Game
Raptivity
MARCH 21, 2013
If you had the choice between reading through a training module or playing a game to learn the same concepts, which would you choose? Most of us would choose game-based learning hands-down over traditional training. game based learning PowerPoint raptivity training Flash cards games games in training gamification gaming immersive learning role-play Simulations
Game-based learning on a shoestring
E-Learning Provocateur
FEBRUARY 23, 2015
Game-based learning doesn't have to break the bank. Sure, you can spend an obscene amount of money on gaming technology if you want to, but you don't have to. In this free online game, you play the role of a waitress in a busy restaurant. While Diner Dash is just a simple little game, it can afford an engaging learning experience. But that's by design.
Whitepaper: When The LMS Isn't Enough
Advertisement
Gamification typically consists of a variety of game. elements including a game-like interface or learning games, leaderboards, prizes and incentives, team activities and social elements. When the LMS isn't Enough How to Turbocharge Your LMS and Improve. Learning Retention for Bottom Line Results W H I T E P A P E R 2Table of Contents. The LMS is running out of gas.3 level.
LMS