Change
Related Topics
Teaching the Benefits of Change
CLO Magazine
NOVEMBER 30, 2016
If you're a team leader at any level, you've probably observed that some of your team members aren't excited about constant change. The only humans we've seen get excited about change are babies with wet diapers. Yet, in order for our organizations to be innovative and competitive, employees must thrive during times of change. Create a symbol or rallying cry for needed change.
Change Management Might Finally Be Ready To Change
Social Learning
JULY 2, 2013
The practice of Organizational Change Management (OCM) has gained a lot of momentum over the past couple of decades. The post Change Management Might Finally Be Ready To Change appeared first on Social Learning Blog. Change Management Leadership Organizational Change Management
Game-Changing Games
Web Courseworks
JUNE 11, 2015
So it was with this background that I was excited to be invited to participate in Game-Changing Games, a day of collaboration hosted by the Hybrid X Zone at the Wisconsin Institute for Discovery (WID). The post Game-Changing Games appeared first on Web Courseworks. This was all before the creation of the term "gamification.". Character and creature designs from GLS Studios.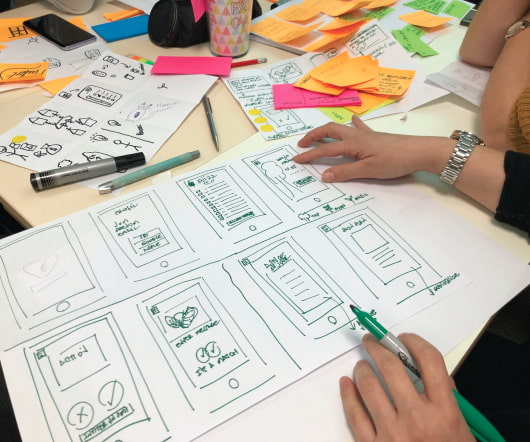 Measuring Culture Change
Clark Quinn
NOVEMBER 1, 2016
Someone recently asked how you would go about measuring culture change, and I thought it's an interesting question.  I'll think 'out loud' about what might be the possibilities.  A learning culture is optimal for organizational innovation and agility, and it's likely that not all elements are already in place.  So it's plausible that you'd want to change, and if you do, you'd like to know how it's going. Culture change is a journey, not an event, after all ;). And indirect would be activity likely to yield that outcome.
The Performance Management Storm: Four Macro-Trends Driving the Change
Advertisement
for Change 2 3About this Guide Organizations are increasingly. www.kineo.com | info@mplus.kineo.com | 312-846-6656 4The Argument for Change Formal performance management systems have been. So what has changed. powerful macro-level trends driving the change. 1. Companies want to: 7The way we communicate has changed. Changes in how we communicate have. We've.
Performance Support