Change
Related Topics
Change Management Might Finally Be Ready To Change
Social Learning
JULY 2, 2013
The practice of Organizational Change Management (OCM) has gained a lot of momentum over the past couple of decades. The post Change Management Might Finally Be Ready To Change appeared first on Social Learning Blog. Change Management Leadership Organizational Change Management
Game-Changing Games
Web Courseworks
JUNE 11, 2015
So it was with this background that I was excited to be invited to participate in Game-Changing Games, a day of collaboration hosted by the Hybrid X Zone at the Wisconsin Institute for Discovery (WID). The post Game-Changing Games appeared first on Web Courseworks. This was all before the creation of the term "gamification.". Character and creature designs from GLS Studios.
Learning Can Help Change, Transformation and Disruption
CLO Magazine
AUGUST 12, 2016
No matter what term we use to describe the shift in business we're facing today — change, transformation or disruption — skilled and engaged employees will be key to overcome obstacles, strengthen brands and, in the end, ensure business success. But what happens when this change creates short- or long-term uncertainty? And, change often means budget constraints.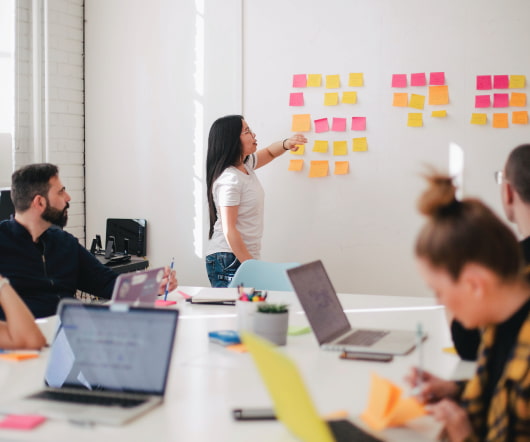 Can eLearning Influence Behavior Change?
Voice of Clarity
MARCH 27, 2015
Training classes that teach employees new policies and healthcare modules that try to improve patient habits are both examples of tools that are designed to incite behavior change. What's the dominant model for behavior change? Prochaska began developing a conceptual model of behavior change. contemplation (intend to change within the next 6 months). Industry New
The Performance Management Storm: Four Macro-Trends Driving the Change
Advertisement
for Change 2 3About this Guide Organizations are increasingly. www.kineo.com | info@mplus.kineo.com | 312-846-6656 4The Argument for Change Formal performance management systems have been. So what has changed. powerful macro-level trends driving the change. 1. Companies want to: 7The way we communicate has changed. Changes in how we communicate have. We've.
Performance