Social
Related Topics
Social learning expert panel #emoocs2015 #social
Ignatia Webs
MAY 20, 2015
What do you feel is social learning? Social learning: what becomes better when more people take part: more diverse views, more perspectives => conversations. Social learning moves beyond learners and teachers, it is about participating in a course in such a way that you yourself learn, but also you yourself share what you know. What is missing in social learning?
12 Characteristics of Social Learning
LearnDash
MARCH 7, 2016
Social learning is being used in organizations of all sizes as it has shown to be quite successful for training and development purposes. Today it has never been easier to incorporate a social learning component into both virtual and live training events. Specifically, using a blended learning approach with social learning components can yield positive results. social learnin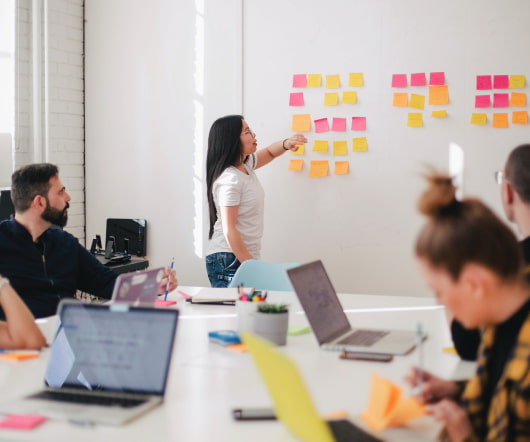 Socially Acceptable
Clark Quinn
MARCH 30, 2016
I was talking with my ITA colleagues, and we were discussing the state of awareness of social learning. And we were somewhat concerned that at least from some evidence, there're some misconceptions around about social learning. There are number of  reasons to be interested in social learning: it's more natural : our learning mechanisms were social before they were formal. This is only a start, but I reckon if those don't make the case that you should be taking a serious look at incorporating social business into your organization.
7 Reasons Social Media Boosts Social Learning
TOPYX LMS
FEBRUARY 2, 2016
There are good reasons why companies should use Facebook as a means of promoting social learning. Too many business owners don't take advantage of this free social media network out of fear that employees will abuse their social media privileges. As a result, entire companies miss out on all of Facebook's social learning benefits. hours on the site each month. Jeffrey A.
Seven Simple Secrets to Off-the-Shelf Course Success
Advertisement
take the same training at the same time also benefit from the social nature of this learning. Secret 4: Socialize the Learning with Others. Social learning can increase engagement, stimulate discussion, and establish credibility in. This all sounds great, but what is social learning and is it reliant on Facebook. Seven Simple Secrets to. Off-the-Shelf Course Success.
Course