Skype
Social Bookmarking
Related Topics
Top Ten Tools for Learning 2014
Experiencing eLearning
AUGUST 26, 2014
Diigo is my social bookmarking option. Diigo automatically generates my ID and e-Learning bookmarks posts. Skype is one of my primary tools for keeping in touch with clients. If I have a question for them or they have one for me, a quick message on Skype can often keep a project moving. I use video calls and screen sharing regularly as well. Personal Learning.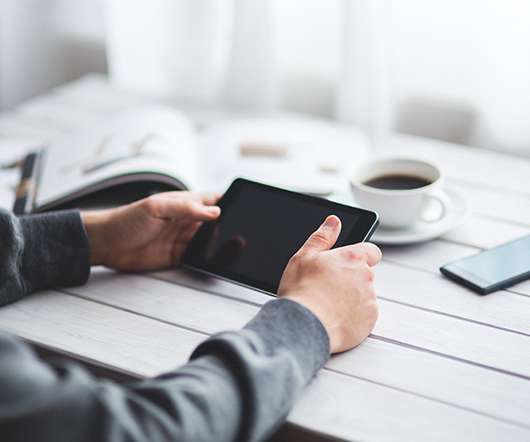 Selecting meaningful #socialmedia tools for a #MOOC or #PLN
Ignatia Webs
MAY 2, 2012
MOOC), or gearing up for a Personal Learning Network (PLN) is the selection of meaning social media tools. In order to get an overview of the big families in social media, I started to make a list for my own comprehension and future selection. If you see that I have missed a group or set of social media tools, feel free to let me know. Social Media Tool Why use it + implementation Example with possible extra Idea and content sharing Microblogging Twitter allows the learner group to share short messages with one another, linking it to more content. Video (e.g.
ZaidLearn: A Free Learning Tool for Every Learning Problem?
ZaidLearn
JUNE 13, 2008
Gmail Social bookmarking tool? del.icio.us Social bookmarking tool with collaborative learning features (groups, forums, etc.)? Connect with Ning Social Networking tool? Soshiku 3D online virtual world where I can socialize, connect and learn? Skype Videoconferencing chat service? SimCity Game to understand social studies better? Teemu.
top tools 2016
Learning and Working on the Web
SEPTEMBER 9, 2016
It is a huge time-saver. 6: Pixabay: A great source for copyright free photos to use in presentations. 5: Keynote : Apple's presentation application has enabled me to improve my slide presentations, through its simplicity and lack of clip art. 4:  Diigo: Social bookmarks are a quick way for me to save a web page and find it easily. This is the 10th year! Well done, Jane.