Tools
Related Topics
E-Learning Interaction Building Tools Comparison
Raptivity
MAY 9, 2016
We are excited to bring out the first ever Interaction Building Tools Comparison. It is important to note that Adobe Captivate 9 and Articulate Storyline 2 are evaluated purely for the interaction templates supported by these tools and not for their course authoring capabilities. Each tool has its own strengths and weaknesses. No one likes to take a boring page turner course.
Tech Tools That Help eLearning Designers Collaborate
eLearning Brothers
SEPTEMBER 14, 2016
If you're looking for a free tool to enable quick conversations that can be organized by discussion topic, Slack does just that. But when you need collaboration—and we all do—try using one of these tools to make your design even better. If you're already using collaboration tools as part of your design practice, leave a comment and let me know what you're using and why you like it!
eLearning Authoring Tool Capability
B Online Learning
SEPTEMBER 10, 2015
Articulate eLearning Design eLearning Development authoring tools design elearning eLearning content eLearning course design instructional design online learning rapid authoring tools storylinePrior to working with B Online Learning, I was working with consultancies that ran a local design, offshore development model. This is where the […].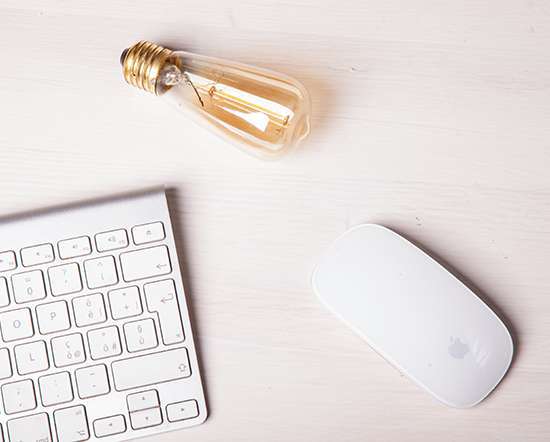 Authoring Tool Updates
eLearning Chef
FEBRUARY 28, 2016
A summary of current (as of this post) updates for the more 'popular' eLearning development tools; Lectora, Storyline, and Captivate – along with thoughts on a couple other tools: Lectora: since our last posts discussing Lectora's rapid updates to version 12, they haven't slowed down at all. The Trivantis Lectora toolset has continued to move … Continue reading Authoring Tool Updates → Camtasia Captivate eLearning News Lectora Other Tools
How to Choose the Best eLearning Authoring Tool!
Advertisement
eLearning evangelist at Adobe Systems, as she shares some helpful and time saving insights that will enable you to take an informed decision in selecting an appropriate tool for eLearning or mLearning authoring Join Dr. Pooja Jaisingh, Sr.
Best eLearning
Augmenting Authoring Tools using Interactions
Raptivity
AUGUST 19, 2013
Authoring Tool eLearning eLearning tools Instructional Design interactive learning mLearning rapid learning raptivity Tracking Technologies No one wants to take time and trouble, using their expertise, to produce something that's not as effective as it should be. This is just as true of online learning designers and developers as it is of anyone. Since adding [.].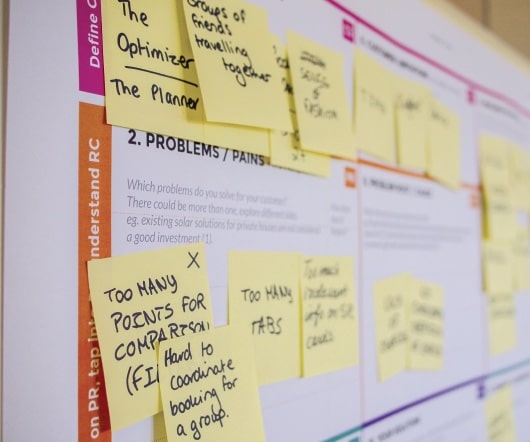 1,000+ Learning & Performance Tools
Jane Hart
JUNE 5, 2016
Looking for some new ideas for tools to support your work? Here are the links to the pages in my  Directory of Learning & Performance Tools , which lists over 1,000 tools  in 4 main categories as shown below. Want to add or amend a tool's details? What are your favourite tools for learning? Voting is now open in this year's  Top Tools for Learning  survey. INSTRUCTIONAL TOOLS. Learning Authoring Tools. Quizzing & Testing Tools. CONTENT TOOLS. Documentation tools. PDF & Flipping Book Tools.
Tool For Creating Educational Games
LearnDash
OCTOBER 13, 2015
In recent years games have started to play a bigger role in not only learning but also elearning. There has been quite a bit written on the topic of games, gamification, and gaming elements in training & education. Gaming is proving to be a successful way to help learners grasp new concepts, but how do you actually create games with an intent to learning? But what about games? Enter Gamefroot.
5 FREE Tools For Instructional Designers
LearnDash
MAY 19, 2015
Instructional designers know that the tools they use allow them to get creative with how they develop their elearning. However, for someone that is just starting out in this field, these tools aren't always accessible. What you'll find is that as you work on more projects you will start to build your available tools. Free Tools For ELearning Development.
Storyboarding for eLearning
Advertisement
But don't you feel it's a waste of time to start creating the courses from scratch and copy-paste text and other objects from the storyboard to the eLearning tool for course development Storyboarding is a very important step for creating eLearning courses.
eLearning