Collaboration
Related Topics
Tech Tools That Help eLearning Designers Collaborate
eLearning Brothers
SEPTEMBER 14, 2016
Thankfully, with today's technology, there are many ways you can collaborate with clients and colleagues, regardless of your location or theirs. For a virtual team to collaborate, everyone needs to have real-time access to current documents and also understand any progress that's made against deliverables. Here are some solutions that I recommend you check out: Google Drive. Teamwork.
Learning in the Collaboration Age
Performance Learning Productivity
AUGUST 13, 2014
The Collaboration Age On a wider plane the Web has been the harbinger of the Collaboration Age. It has blown away many of the barriers to access and has reinforced the power and influence of collaboration and co-operation 1 over silo mentalities. In the Collaboration Age it is those who share and work together who are the winners. the rest is history.
eLearning: Cloud Review and Collaboration with ReviewLink
I Came, I Saw, I Learned
NOVEMBER 8, 2015
by Stephanie Ivec    One of the biggest hidden challenges when it comes to developing eLearning is getting feedback from your client, collaborating on course content with internal team members, or getting final project approval.   Sure, you can manage the collaboration or feedback process the old fashioned way--email.   Work More Efficiently.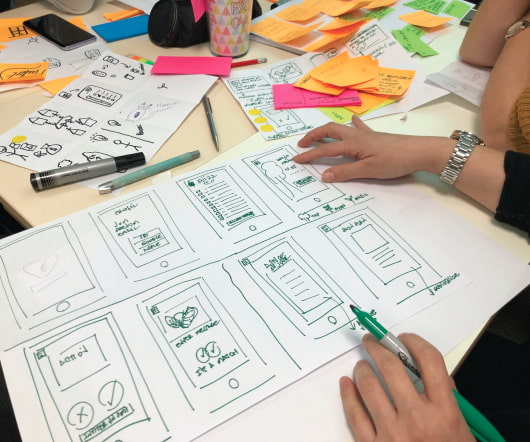 Collaborating when it matters
Clark Quinn
AUGUST 31, 2016
" Collaboration was critical. This is what decision-making looks like when it matters and it's new: open collaboration. Whether life-threatening or not, and even with the power of data, we're going to be facing increasingly challenging decisions.  We need to learn when and how to collaborate. A dear friend and colleague just wrote about his recent (and urgent) chemo and surgery.  I won't bore you with the details (the odds are you don't know him), but one thing stuck with me that I do want to share. And these situations are increasing.
Microlearning Whitepaper: Small Bites, Big Impact
Advertisement
Offers modern social elements for collaborative learning Because modern learners not only appreciate, but also expect a social learning environment, your microlearning platform should facilitate collaborative learning using a variety of social. Microlearning: Small Bites, Big Impact. must-haves every organization needs to be. The times they are a-changin'.3 Microlearning in action.11
Performance Support