Informal
Social Network
Related Topics
Social networks require ownership
Learning and Working on the Web
MAY 28, 2013
So Gartner states that only 10% of social networking roll-outs succeed. Social media, and social networks,  change the way we communicate. While people may say it's not about the technology, unfortunately that's where a large share of the budget goes in social network initiatives. Motivated or not, workers do not own the social network or their data.
The power of #informal learning: A #social network perspective
Ignatia Webs
APRIL 2, 2014
Bart Rientien s gave a webinar at the Knowledge Media Institute this morning, describing three cases in which he (and his colleagues) looked at informal and social network learning. 30 – 90% of learning occurs outside formal learning setting So how can we measure informal learning? Integrated Social network analysis There are those who read only, but do not interact.
Social networking & the workplace
eFront
JANUARY 18, 2013
What most do not realize is that "some 70% of the extra profit to be made through social technologies has nothing to do with marketing. In this 'knowledge-building ecosystem' people are at its core and information-transfer becomes a form of currency. In this post, Clive Shepherd outlines four roles for social media in workplace learning (for further details please read his post!):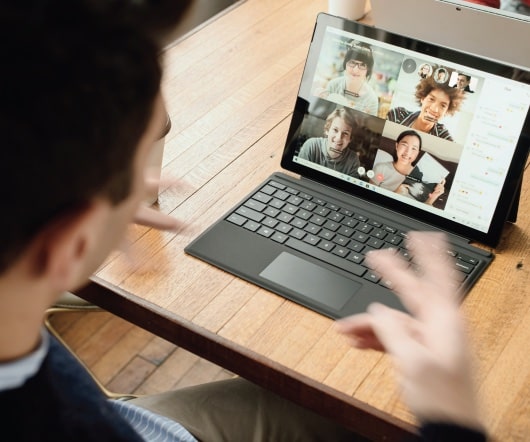 Information foraging and social networks
George Siemens
SEPTEMBER 5, 2011
But coherence is a personal thing – it's about how *we* connect information elements and how we use artifacts and narratives to share that coherence. Instead of a broadcast model, then, we need a model that places coherence making into the hands of learners and into social networks. We need some degree of centering in order to gain coherence in a topic.