Learning Environment
Related Topics
Elements For Constructing Social Learning Environments
Upside Learning
MARCH 10, 2010
Everyone's been talking about Social Learning Environments (SLEs), the internet offers a plethora of tools that could become a part of a SLE. Jane Hart wrote about 'How to Create a Social Learning Environment' in the November 09 issue of Inside Learning Technologies. While some of these tools cost money, the bulk of them are free.
New learning environments
Learning with e's
DECEMBER 17, 2015
Our final #EDENchat of 2015 focused on new learning environments, namely MOOCs, flipped classrooms and blended learning methods. Those who participated shared their experiences of MOOCs and flipped learning both as teachers and as learners. One of the key discussion points was around the nature of these approaches and their effectiveness as learning environments.
Doctoring the Informal Learning Environment
E-Learning Provocateur
MAY 3, 2011
Recently Anne Marie blogged Location and Learning (which I have reproduced here) and she asked me whether or not I consider her central idea an example of an Informal Learning Environment (ILE). They generally have a haphazard learning experience. But placements are very rich environments with many unique opportunities to learn. So what can we do?
The evolution of personal learning environments
Origin Learning
OCTOBER 24, 2014
A personal learning environment refers to the tools, technologies, resources etc. By and large, this constitutes John's Personal Learning Environment (PLE). The coming of technology has naturally exposed us to more entertainment, and at the same time, to more learning. Much of our learning is informal and happens online. Image Credit – Freepik.com.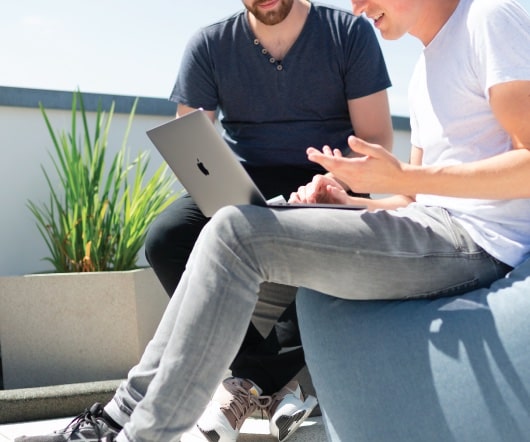 The Future of eLearning and Immersive Learning Environments
Gyrus
FEBRUARY 19, 2016
Elearning continues to rapidly evolve as technologies such as gamification, immersive learning environments ( ILEs ), MOOCS, mobile learning and other modern training delivery methods penetrate the marketplace. What are immersive learning environments? They relearn even the simplest of tasks, like turning a wrench, underwater, to simulate the harsh low-gravity and airless environment of space. The NASA learning environment is indeed immersive, but it's real, not virtual. learning LMS eLL
Avoiding Information Overload in Online Learning Environments: An e-learning perspective
G-Cube
JULY 16, 2014
The effectiveness and impact of technology-aided learning in the corporate sector is unquestionable. With the aid of technology, training and learning has become more accessible to a wider spread of corporate learners, no matter where they are located across the globe. The learner group has to be made aware of the e-learning initiative well before it is implemented.
Open Learning Network vs Informal Learning Environment
E-Learning Provocateur
SEPTEMBER 21, 2010
In the comments section of my previous post, Mike Caulfield kindly pointed me to the article Envisioning the Post-LMS Era: The Open Learning Network by Jonathan Mott. I was immediately interested because, like me, Mott is striving to bridge the gap between the organisation's LMS and the learner's PLE. Mott's blueprint is the Open Learning Network (OLN). Amen to that.
Designing Learning Environments for the Digital Age
InSync Training
SEPTEMBER 27, 2016
Learning technologies and methodologies have evolved rapidly and dramatically over the past three decades. This blog post will highlight the evolution of corporate learning and learning environment design and strategies. For modern learning environment examples, and solution recommendations, watch the entire recording of Catherine's BYTE session here.
Totara Cloud on its Way for Small Learning Environments
Lambda Solutions
JULY 14, 2015
If you are a small business or proprietorship who needs a corporate learning management system for a handful of people, then TotaraCloud is for you. Totara recently announced the launch of Totara Cloud, which will become available later this month. Or perhaps you looking to implement Totara LMS for a large organization - Totara Cloud is a great to play around with the deep feature set.