NETg
Related Topics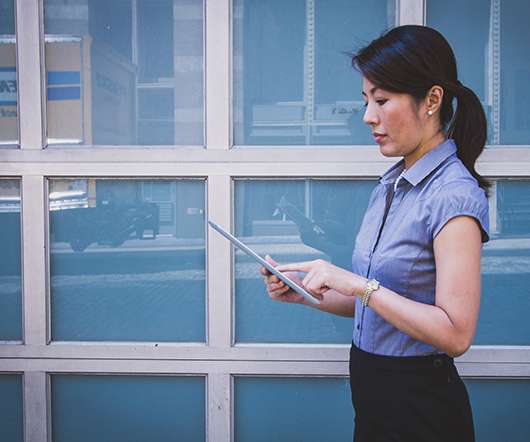 Virtual Corporate University : Thomson Netg
Corporate eLearning Strategies and Development
SEPTEMBER 29, 2006
If you are still wondering what Secondlife is all about and how it is being used in corporate universities, then you must check out this video from Thomson Netg. The New Media Center held an inworld tour of the ThomsonNetg campus this morning. I now remember why I've been a big advocate of interactive 3D learning for 10+ years. My early 3D simulations were done in Superscape, then Visual BASIC, then Macromedia DirectorMX. Secondlife and the other tools coming out in this space are absolutely the next step. think). like that better than MMORPG
Sorry Honeywell Employees. It's my fault!
eContent
APRIL 18, 2013
eLearning | 1990 | NETg -  NTU  -  SkillSoft  -  Stanford Online. Earlier this afternoon I installed a super new cool app on my Google Nexus 10, Look to the Future. The app allows me to examine the future and understand the collective net effect of my actions taken as a Honeywell senior technologist. My co-employees, please accept my apologies. Media 2.0
LinkedIn buys Lynda.com for $1.5 Billion, What Does it Mean for L&D and HR?
Learning on the Leading Edge
APRIL 14, 2015
The online learning market all started back in 1998 by companies like Skillsoft, CBT Systems, NetG, DigitalThink (my alma mater), and Ninth House Networks. Last week LinkedIn announced the acquisition of Lynda.com , a pioneering online learning company known for high-quality, expert-led video instruction. So Lynda built out more corporate learning features and more business topics.
A Conversation with Bryan Austin of mLevel
Kapp Notes
JANUARY 18, 2016
Bryan has had a distinguished career in corporate Learning & Development, including leadership roles with Skillsoft, Kaplan, AchieveGlobal and NETg.  He founded Game On! We discussed the evolution of the mLevel game-based learning platform and how it has helped a number of companies increase the effectiveness of learning in their organizations. magazine's Best of 2014 and Best of 2015.