Voice
Related Topics
Vary Sentence Structure in Voice Over Scripts
Experiencing eLearning
JUNE 28, 2016
When you use voice over for elearning, do you want it to sound natural and flowing, or do you want it to sound stiff and didactic? great voice over person can make a good script more engaging, and a great script sound fantastic. However, if the script itself is completely stiff and unnatural, there's only so much a voice over person can do. Formatting Voice Over Scripts.
Voice Over Script Pitfalls
Experiencing eLearning
NOVEMBER 25, 2014
Instructional designers sometimes run into pitfalls when writing voice over scripts. Jill Goldman of Goldivox is a voice over professional who graciously agreed to share with me the issues she sometimes sees in scripts. I'll share her perspective in block quotes below, along with my own tips. This is part 3 of my series on writing voice over scripts. Lists. Abbreviations.
Best Practices for Voice-Over
CourseArc
MAY 19, 2016
If you are designing and developing eLearning, you are most likely going to need voice-over work. Voice Principle – People learn better when the narration in multimedia lessons is in a friendly human voice, rather than a machine voice. Using professional voice-over is expensive and time consuming, so many projects opt to use "in house" voices.
Rise Against Robotic Voice-Overs
eLearning Brothers
JULY 20, 2015
One might think that eLearning voice-overs would be the place to take your enunciation skills to the max, but that's not quite true. This is also big reason why a human voice is usually a wiser choice than a machine voice. " The problem with computerized voices is that, at this point in time, they are not very customizable. Sorry? Pardon?" Richard E.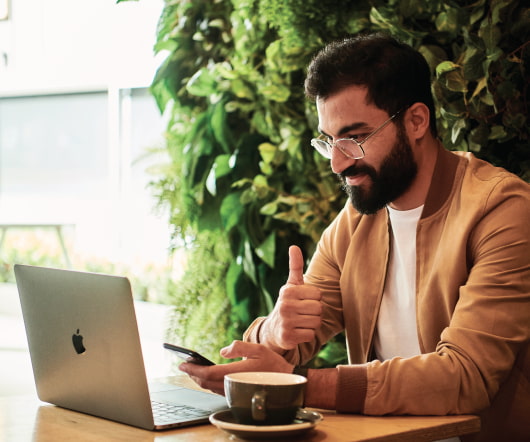 Ditching the formal performance review? Kineo shares 3 Elements for Success
Advertisement
strong voice and leadership from the top to make it. From Performance Management. to Performance Development eGuide 2Part 2: A Roadmap. for Change In Part 1 of this eGuide, we explored the confluence. of factors that's driving change in how performance. is managed and how organizations are moving. away from the traditional annual review process to. more real-time dynamic approach. This all sounds. very logical, of course, until an organization starts to. push forward with change then finds that there may. be some very real barriers to moving forward. elements in more detail. Moving.
Performance Support