Mon.Apr 04, 2011
The College Tour Right of Passage–Done Virtually
Kapp Notes
APRIL 4, 2011
Well, its the time in my life where things have gone full circle. I am now touring colleges with my oldest son. remember tour colleges myself trying to find that perfect fit. So, we pile into the car and drive all over in search of the perfect campus. Visiting college campuses was never easier. But…there will soon be another way of touring campuses. Designing Digitally, Inc. Twitter: [link].
Twitter: Le triple filtre
Learning with e's
APRIL 4, 2011
I've been discussing the merits of Twitter as a professional social network recently in conversation with colleagues. One of the regular objections to using Twitter professionally is that there is too great a noise-to-signal ratio. Professionals don't have a lot of spare time, and want to maximise the time they do have. don't blame them. Firstly, see Twitter as a fast moving stream.
Preparing For Serendipity - A Crucial Knoweldge Work Skill
The Learning Generalist
APRIL 4, 2011
Before I begin today's blogpost, I have to mention the biggest event in Indian cricketing history over the last three decades or so. India won the 2011 Cricket World Cup on Saturday and what a win it was! The eleven played like true champions against a tough opposition and at the end of it came out on top. People actually took to the streets in celebration. believe there's a reason for this.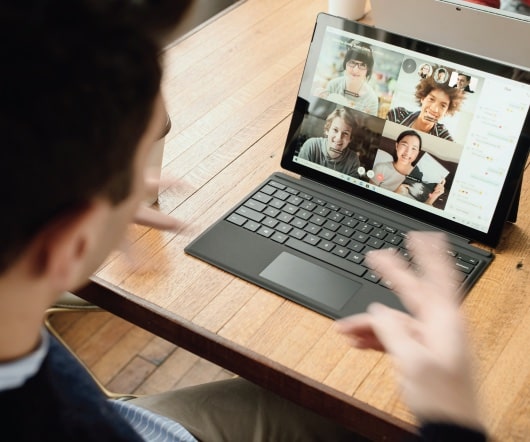 Snake Oil and (April) Fools
Clark Quinn
APRIL 4, 2011
For April Fool's of this year, we (the Internet Time Alliance , with large credit to Jane and Harold) posted a message on our site: The Internet Time Alliance (ITA) has spent much of the past year on a mission. We have located and assembled a huge collection of informal learning content. "Without content there is no learning. Repositories of informal learning content. next 5 years..
How to Create a Customer Training Strategy
Advertisement
Want to develop an effective customer training strategy for your organization? Download this guide to learn some simple steps you can follow to set your team up for success. Click to download.
Custom
More Trending