Classroom
Related Topics
Part 7: Managing Virtual Classroom Strategy Implementation Challenges
InSync Training
AUGUST 18, 2016
Recently InSync Training worked with a multinational software company to maximize the value of their existing learning content by transitioning it to the virtual and blended classroom. We believe these challenges are universal to virtual classroom implementation. Virtual Classroom Implementation Strategy Challenge: Prepare Learners.
Size DOES Matter. in the Virtual Classroom
InSync Training
NOVEMBER 21, 2014
In the virtual classroom, how many is too many? Feedback in the classroom largely focuses on the collaborative nature of the activities and the opportunity to be critiqued. Facilitation Virtual Classroom - Facilitation Virtual Classroom - Best Practices Size DOES matter. You've taught this class at least a dozen times before with great results.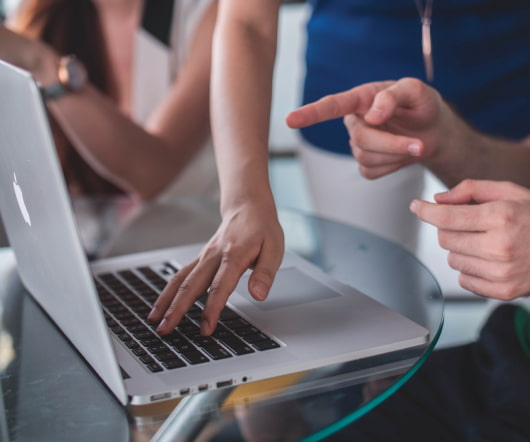 Virtually There: Virtual Classrooms, Blended Learning, Microlearning.
InSync Training
SEPTEMBER 10, 2015
The modern workplace learning environment is about creating experiences that are richly authentic and deliver content to learners in the right place—classroom, desktop computer, mobile device, or on the job—at the right time—formally scheduled or on-demand. (On-demand as a concept also has evolved. Virtual Classroom - Instructional Design Blended learning
Leaving performance reviews behind: Where to start [Guide]
Advertisement
These instructor-led virtual classrooms. 1Making Dynamic Performance. Development a Reality eGuide 3Introduction Does your organization want to adopt. more dynamic approach to managing. performance and developing employees? We see a stampede of organizations. moving in this direction. At the same. time, we also see that, all too often, managers in such organizations are simply. guidance.".
Guide