Personal Learning
Related Topics
Developing your own Personal Learning Network (PLN) #edtech
Dont Waste Your Time
APRIL 17, 2013
One of the best examples I've come across, when looking at how you can utilise social media to form and develop a personal learning network is from my friends Sue Beckingham ( @suebecks ) and David Walker ( @drdjwalker ). Time to put that right – here it is: Using social media to develop your own personal learning network from Sue Beckingham. References.
Anatomy of a PLE
Learning with e's
JULY 11, 2010
Personal Learning Environments (PLEs) do exactly what they say on the can - they are personal to each individual, created by them, owned by them, used by them within their lifelong learning. Some argued strongly for sole student ownership, vehemently opposed to any institutional meddling in a personal learning environment. What does a PLE look like?
The evolution of personal learning environments
Origin Learning
OCTOBER 24, 2014
A personal learning environment refers to the tools, technologies, resources etc. that a person uses at the individual level to build on his knowledge base. By and large, this constitutes John's Personal Learning Environment (PLE). The coming of technology has naturally exposed us to more entertainment, and at the same time, to more learning.
I Believe in the Importance of a Personal Learning Network
Tom Spiglanin
DECEMBER 29, 2014
When I started using Twitter for my professional growth and development, I didn't realize that I was also starting to build my personal learning network. simply found myself tweeting at a learning and development conference using its hashtag and others began connecting with me. even gave it my own name: "On-fire learning." It wasn't very useful.
Physiology of a PLE
Learning with e's
JULY 12, 2010
Yesterday I posted my views on what I think are the essential components of a Personal Learning Environment - the Anatomy of the PLE. The slide to the left represents the three main functionalities I believe are the most important functions learners need for lifelong learning in a digital age. Posted by Steve Wheeler from Learning with e's.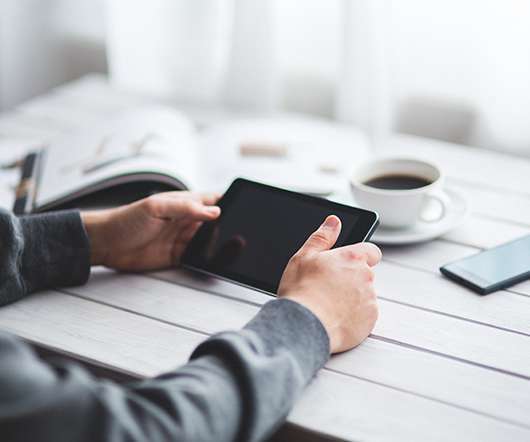 Empowering Personal Learning Environments at USM!
ZaidLearn
FEBRUARY 9, 2012
EMPOWERING PERSONAL LEARNING ENVIRONMENTS Empowering Personal Learning Environments at USM! It will be presented at the 'Enhancing Teaching and Learning' Seminar at Universiti Sains Malaysia (USM) on the 13th Feb, 2012. USING FACEBOOK AND TWITTER FOR LEARNING AND TEACHING During the seminar, I will be conducting two 1-hour learning sessions.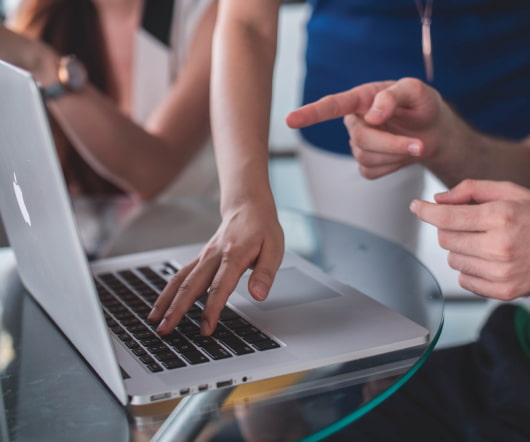 Presentation: Creating a Personal Learning Network #PLN
Dont Waste Your Time
AUGUST 20, 2010
Thank you to Gabriela Grosseck for bring this presentation to my attention, "Creating a Personal Learning Network. Creating a Personal Learning Network by Corinne Weisgerber. Related posts: PLE / Personal Learning Environment: What's yours like? Pedagogical Foundations For Personal Learning.
Empowering Personal Learning Environments
ZaidLearn
JULY 13, 2011
Empowering Personal Learning Environments View more presentations from Zaid Alsagoff This presentation was presented during IMU's seminar entitled ' Transformative E-Learning in Higher Education ' last week. Do we really need them if we have a decent mobile learning device with Internet access in our hands? Social_Media PLE learning tools Curation PowerPoint
The Future of Higher Education in a Digital Age
Dont Waste Your Time
NOVEMBER 5, 2014
If the student voice has so much power, as I keep reading that it does (when it comes to module feedback, learning resource development, pricing, etc.) Video Collaborate Collaboration EdTech Education Education Technology Educational Technology Future Higher Education MOOC Personal Learning PLE PLN Social Learning YouTube The Future of Education.