eLearning
Related Topics
eLearning: Interactive vs. Engaging
I Came, I Saw, I Learned
JUNE 15, 2016
by Sally Cox    People love to talk about how they want their eLearning courses to be interactive, but to be really effective eLearning, it has to do more than just interact with the learner; it has to engage them.    Just as you would review with students in a traditional classroom, it's equally important to review with them in an eLearning course.
Make Your eLearning Personal
B Online Learning
MARCH 28, 2016
The way in which an eLearning course is written (including the script for the narration) can sometimes be the source of debate between developers and SME's/clients. Opinions are often divided when asked if it is better to write in a formal rather than conversational style. But what does the research say? What's better for learning? […].
Mobile Learning Versus ELearning
LearnDash
JANUARY 21, 2016
There was once a time when the term "elearning" encompassed what we know today as mobile learning. Now the distinction isn't as fuzzy as people generally have an understanding of what constitutes elearning versus what constitutes mobile learning. elearning mlearningThere are other factors that make learning distinctly different between these two areas.
The Worst eLearning Course Ever
Association eLearning
SEPTEMBER 24, 2015
This post is dedicated to pet peeves, worst practices, and other abominations that terrorize eLearning. You can help keep bad eLearning away from your association. You read the title correctly. What follows is a combination of things that give Digitec-ies nightmares and headaches. Instead, I built a monster course  that showcases a number of these violations in all of their infamy.
Storyboarding for eLearning
Advertisement
Storyboarding is a very important step for creating eLearning courses. But don't you feel it's a waste of time to start creating the courses from scratch and copy-paste text and other objects from the storyboard to the eLearning tool for course development
Celebrating 50 eLearning Best Practices
eLearning Brothers
JUNE 8, 2016
This article marks my fiftieth publication on the eLearning Brothers blog. Come follow along this summary post where I highlight the top 50 eLearning best practices and insights I've covered over the past year. These writings have provided unforgettable opportunities to explore the amazing world of eLearning. Use eLearning templates to minimize the amount of repetitive work.
eLearning: Attention, Attention!
I Came, I Saw, I Learned
APRIL 7, 2016
by Kevin Siegel        A few years ago I wrote about the  perfect playtime for an eLearning lesson (or module). "  In my  eLearning 101: Introduction to eLearning  class, I discuss learner attention span and refer often to the domestic goldfish.  What kind of attention span are you seeing with your eLearning?
Top 5 eLearning Trends Happening Now
Association eLearning
MARCH 17, 2016
Once again Gamification tops the list of eLearning trends for 2016, as more training departments and continuing education providers seek new methods to engage learners and increase retention. During these discussions I asked, "what aspects or features are you looking for in an LMS? What excites you?" These top 5 features are gaining popularity in 2016 and beyond. Gamification. Going Mobile.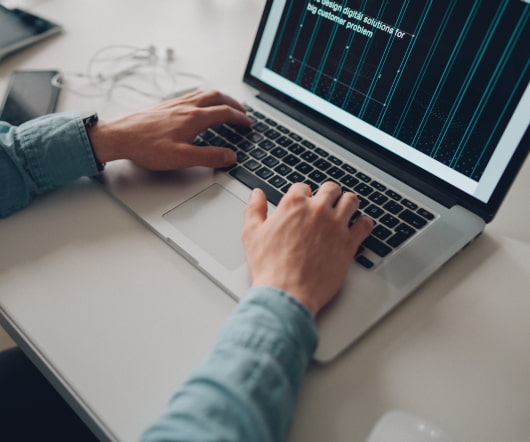 eLearning Blunders
B Online Learning
OCTOBER 15, 2014
This post was inspired by David Anderson's eLearning challenge #32: Death, Taxes and E-Learning Mistakes. The purpose of the challenge was to highlight blunders found in eLearning courses and Articulate Community members provided many great examples of what […]. Articulate eLearning Design eLearning Development authoring tools design elearning eLearning content eLearning course design instructional design Master elearning Course rapid authoring tools Blunder: a stupid or careless mistake.
How to Choose the Best eLearning Authoring Tool!
Advertisement
eLearning evangelist at Adobe Systems, as she shares some helpful and time saving insights that will enable you to take an informed decision in selecting an appropriate tool for eLearning or mLearning authoring Join Dr. Pooja Jaisingh, Sr.