Business
Related Topics
Continuous Learning is strategic to business
Origin Learning
AUGUST 14, 2015
However, in a digitized world of doing business, people have to stay updated on a continuous basis. It's a clear win-win for businesses and people (employees) as a single device is able to offer the ease of a seamless learning experience. Cloud-computing, virtual, immersive learning and augmented reality too are catching up in a big way. References. link].
eLearning Grows Small Businesses
TOPYX LMS
JANUARY 12, 2016
Employees are a small business' most valuable assets. Without a doubt, human capital enables the success of a small business. Small businesses count on the teamwork of a few people to fulfill great demands. eLearning tools provide solutions for small businesses wanting to facilitate employee collaboration. Collaboration is Key to Business Growth. Jeffrey A.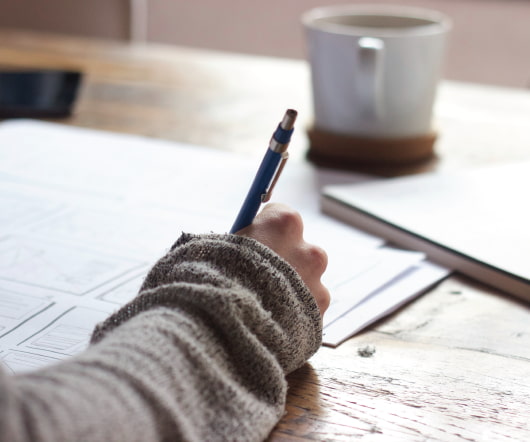 Why L&D Professionals Need Business Intelligence?
Upside Learning
MAY 5, 2016
But organizations worldwide have been battling with floods of data on various aspects of business since time immemorial! L&D departments, in particular, have been exposed to large amounts of data on learners, training, vendors etc., Learning Management Why L&D Professionals Need Business IntelligenceBig data has been around only a couple of years. with a very small to negligible percent being able to […].
Funny business
E-Learning Provocateur
NOVEMBER 27, 2013
Do you find yourself going to too many meetings? Or to meetings that don't really achieve anything? know I do. Like many large organisations around the world, my employer is not immune to that most insidious of diseases: the ineffective meeting. And with age comes a reputation for being risk averse, compliant, not really innovative, but big and safe. Attendant: Greg…? • Dry.
Workbook: Gamification and Your Enterprise Learning Strategy
Advertisement
on how it can fit within your learning strategy, or how it can support your business goals. ensure that you are not only implementing it for sound business reasons, but so you. can recognize the business results as they are achieved. However, over the past few years, businesses have realized that the impact of training can. Various businesses already. Conclusion.16
Toys