Information
Performance Support
Related Topics
The relationship between learning and performance support
E-Learning Provocateur
NOVEMBER 18, 2014
Jane is a renowned advocate of performance support in the workplace, and I wonder what she'll make of my latest musing. While much of Jane's work exposes the difference between training and performance support – and implores us to do less of the former in favour of the latter – my post here does not. Learning is about preparing for performance.
The Evolving Face of Embedded Performance Support
Learnnovators
OCTOBER 5, 2014
THE QUOTE: " Design and develop performance support solutions with a focus on context, not content." – Jeremy Smith. " You can't teach people everything they need to know. Learning is largely informal (on-the-job), a little social (peer), and least formal (training programs and courses). How are embedded performance support solutions being used in workplaces around the world?
How Performance Support Apps Are Faring In Today's Workplaces
Learnnovators
JUNE 28, 2014
THE QUOTE: " The incredible expansion of mobile technologies is an important factor that will both drive and support the deployment of workplace learning tools and systems in the area of performance support." – Charles Jennings (Managing Director, Duntroon Associates, and Founder, 70:20:10 Forum ). The above quote is from our interview with Charles Jennings. What is the future?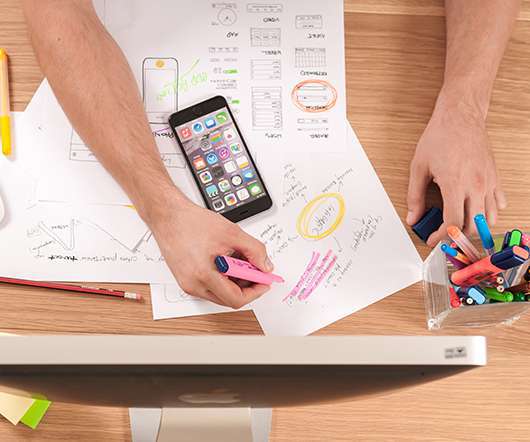 Performance Support Goes to the Oscars
Allison Rossett
MAY 23, 2013
Thus,  mobile performance support is particularly valuable for a fast-paced industry like retail, where products and fashion change with the seasons, and where store employee turnover can be as high as 67%, according to a 2012 Hay Group report. How can a retailer use mobile performance support to deliver business impact?  Screens are small and content is long.
The Performance Management Storm: Four Macro-Trends Driving the Change
Advertisement
Rethink Performance Management eGuide Part 1: The Argument. moving from traditional performance. performance development systems. 4The Argument for Change Formal performance management systems have been. Operations at Google, sums it up best: "Performance. performance. Under the traditional annual performance. performance with greater frequency, and.
Performance