Instructional Design
Document
Related Topics
Instructional Design: The Process – 1
Origin Learning
OCTOBER 18, 2016
Instructional Design (ID) is a process or systematic approach to developing the various learning courses or programs. Enough has been written about ID and its various theories and models that define the various approaches or strategies to learning design. A new ID has to figure this out from the ocean of information available. Introduction to Instructional Design.
Technical Communication: Applying Lean Principles to Documentation
I Came, I Saw, I Learned
DECEMBER 7, 2014
As an Instructional Designer, I have been pleased with the overwhelming positive feedback I have received by adopting these Lean philosophies into the creation of materials for EMR classes. Documentation Electronic Medical Records EMR TechComm Technical Communications Technical Writing training UA User Assistance User Experience UX by Megan Pitkin.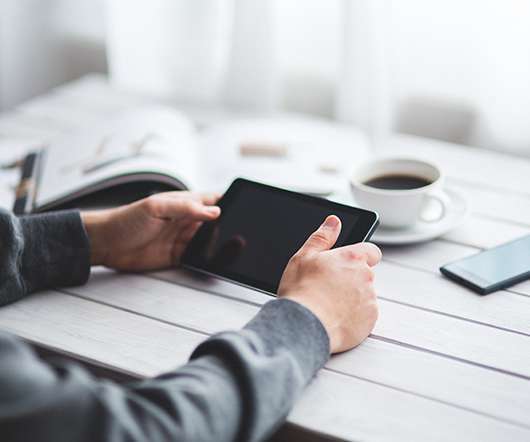 Instructional Design and Rapid Prototyping: Rising from the Ashes of ADDIE
Social Learning
MAY 7, 2012
Tom Gram, one of my favorite bloggers, a few years ago responded to the hue and cry about ADDIE's demise in the field of instructional design. In ADDIE is DEAD! Long Live ADDIE! , he talked about the love/hate relationship that many instructional designers and eLearning developers have had with ADDIE as they tried to keep up with business demands for speed and quality and as they observe process innovations such as rapid application development and iterative prototyping. ADDIE vs. Rapid Prototyping. instructional design strategy.
What Instructional Designers Really Do
Association eLearning
SEPTEMBER 1, 2016
write about instructional design (ID) all the time but I've never stopped to explain what Instructional Designers really do. So, here's my personal definition instead: Instructional design is the art/science of making things make sense. That's true whether someone is designing a job aid, an online course, or an instructor-led training session.
Seven Simple Secrets to Off-the-Shelf Course Success
Advertisement
Conduct Behavioral Interviews" and "Design Great Training." organization, which not only gets you learner buy-in, it also serves as documentation of the. their group, you may wish to try action mapping, a technique developed by instructional. designer Cathy Moore. like what you see in the vendor's instructional approach and use of media, ask if they'll. capital.
Help