Document
Related Topics
Technical Communication: Applying Lean Principles to Documentation
I Came, I Saw, I Learned
DECEMBER 7, 2014
Documentation Electronic Medical Records EMR TechComm Technical Communications Technical Writing training UA User Assistance User Experience UX by Megan Pitkin.   While I was working as a bedside nurse, my organization decided to adopt a new way of approaching patient care and improve workflow: Lean. "Nursing staff today have more and more duties," said Dr. Hays.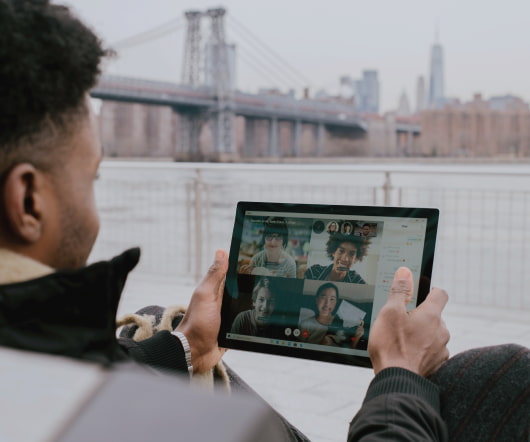 From Workflow Documentation Springs Exemplary Performance
Living in Learning
AUGUST 21, 2014
I just had breakfast with a good friend and colleague, and, the usual thing happened; the conversation shifted to performance challenges around business systems implementations. He is a process improvement engineer blessed with the curse of a training background followed by deep business process improvement experience. While that sounds like a contradiction in terms, it […]. AGILE Discovery & Consulting EPSS Learning @ the Point of Work Performer Support adoption agile. moment of need deployment enterprise systems EPS implementation simulations
Using Snagit for Process Documentation
Visual Lounge
MAY 9, 2013
If you've ever had to create process documentation, you probably know how time-consuming it can be. Then, start building your documentation! The post Using Snagit for Process Documentation appeared first on TechSmith Blogs. But did you know that using Snagit video can save you time? First, use video capture to record the entire process up front. Need to see it in action?
eLearning and Documentation: To Translate or not to Translate. That is the Question!
I Came, I Saw, I Learned
FEBRUARY 13, 2013
by Jen Weaver  As global reach expands and local diversity increases, interactions with coworkers, employees, or clients bring us in contact with those who speak different languages. As a result, we are faced with the new demands of a diversified audience coupled with tight budgets, limited time and in an overall downturned economy. Some questions to consider upfront: What's your goal?
Move Beyond Learning to Applying: A Modern Management Development Program
Advertisement
self-assessment to document. is well-documented, we've created. learner to document where they are now and. 1 kineo.com info@mplus.kineo.com 312-846-6656 Hard to believe that it's been almost 20 years since the term "eLearning" entered the corpo- rate learning lexicon. And just in the last five years, the velocity at which new solutions have entered. We now. learning nuggets.
Program