Industry
Related Topics
ELearning Stats Show Industry Growth
LearnDash
JANUARY 25, 2015
As to be expected, the data is showing a continued rise in elearning use among a variety of industries. The infographic below, released by ELearning Industry, shares additional facts and figures surrounding the elearning market. With every year comes new and exciting figures in the elearning field. Elearning use has shown gains in nearly every sector. billion come 2018. elearning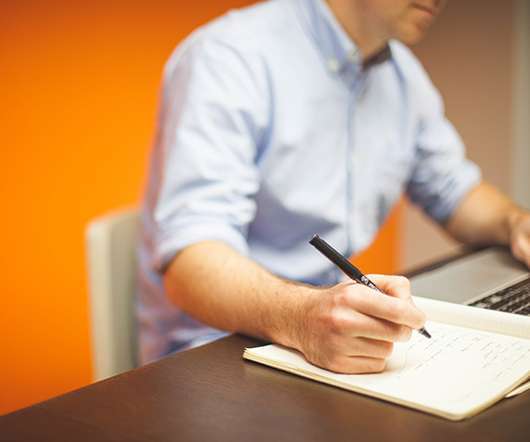 Top 10 eLearning Industry Trends For 2013
Upside Learning
JULY 24, 2013
eLearning elearning industry eLearning trends As per the market predictions by GSV advisors, the global eLearning market is estimated to grow at a Compound Annual Growth Rate (CAGR) of 23% over 2012-2017. In dollars, this translates into $90 bn to $166.5 bn in 2012 and $255 bn in 2017. That's a very healthy growth rate. As the eLearning market continues [.].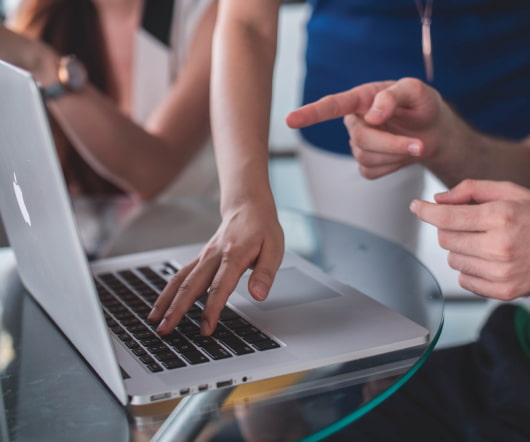 State of the Authoring Tool Industry 2015
eLearning 24-7
JULY 14, 2015
I'll just say it right now, the industry as a whole isn't doing much.  The industry as a whole continues to miss the opportunities that are laid out before them. The state of the Authoring Tool Industry for 2015. There I said it and honestly I can't believe I said it.  The new and cool.  Personally, I don't understand.  .  .  . Want a stunner?  Trends.
Enspire Named in Training Industry Content Watch List
Enspire Learning
JUNE 17, 2016
Selection as a 2016 Content Development Watch List Company was based on the following criteria: Industry visibility, innovation, and impact. Finding the right content development partner for your organization is a critical component in developing the most effective training," said Doug Harward, CEO, Training Industry, Inc. Enspire's Training Industry Directory Listing.
Whitepaper: When The LMS Isn't Enough
Advertisement
Axonify serves a wide range of industries and more than a few well-known companies – like. When the LMS isn't Enough How to Turbocharge Your LMS and Improve. Learning Retention for Bottom Line Results W H I T E P A P E R 2Table of Contents. The LMS is running out of gas.3 The LMS doesn't have enough horse power.4 Turbocharge your LMS.6 Start your engines.7 About Axonify.10. expectations.
Knowing Doing Gap
Hospitality Industry and E-Learning Technologies – Some Experiences and Insights
G-Cube
JULY 24, 2015
Adoption of e-learning technologies provides a definite competitive advantage for businesses today in all the leading industries of the world. This is especially true for the hospitality and tourism industry, which relies upon people to provide services and thus has a constant need for training. The courses were web-based and compatible with all popular operating systems. Learning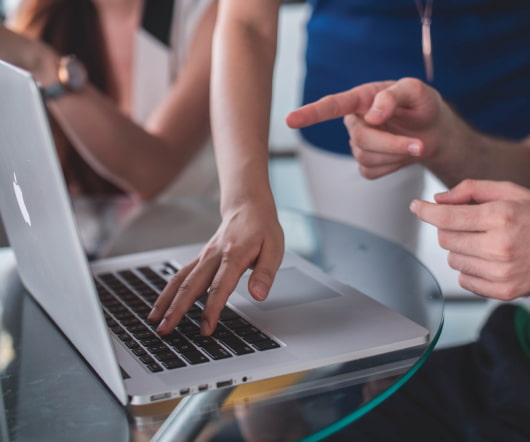 State of the Authoring Tool Industry
eLearning 24-7
MAY 16, 2016
Why so many of you are missing the signs that are staring you in the face, in terms of where the industry is headed and frankly, where you should be going? Hello?  Oh, you are from the fast track company and you want to let me know about the features or items or terms that are blasting their way into the industry?  Do tell. SaaS authoring tools – More than ever before and yet the most well-known in the industry still live on the desktop. This is where the industry stands at the moment. Bewilderment and Confusion. Building a better mousetrap. But I digress.
Industrial disease
Learning and Working on the Web
MARCH 2, 2014
some blame the management, some the employees; and everybody knows it's the Industrial Disease – Dire Straits. Our complicated industrial organizations are quite good at keeping their structural problems hidden. These four simple principles can help address the real industrial disease: complication. Complexity is the new normal. News travels at the speed of a Tweet.
State of The ELearning Industry
LearnDash
APRIL 24, 2014
The elearning industry is growing, which of course is not news to anyone, but the growth is certainly welcomed! There is plenty of speculation out there as to why the industry is growing, each valid in their own right, but if we look at it from a practical standpoint the answer is pretty obvious: because it's easy. Oh, and it saves money too! billion. elearning
How the right tech tools for your team can power your sales enablement strategy
Advertisement
salespeople, e.g. depending on industry, territory or whether the salesperson. How to create and drive success. with sales enablement ENABLING. SALES AT SCALE Copyright © 2016 Docebo - All rights reserved. To contact Docebo, please visit: www.docebo.com Copyright © 2016 Docebo - All rights reserved. To contact Docebo, please visit: www.docebo.com 1 Challenges Business velocity. ENABLEMENT?
Sales