Corporate Learning
Related Topics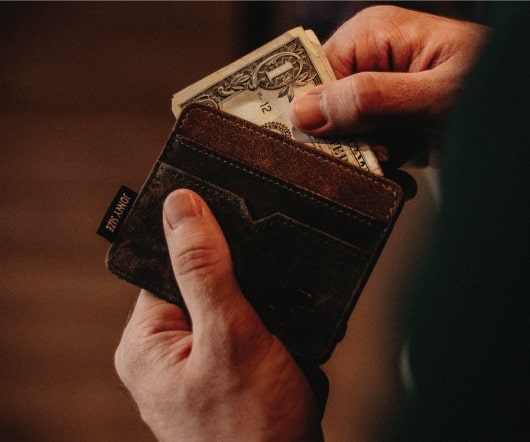 GAMIFICATION FOR CORPORATE LEARNING
Learnnovators
AUGUST 31, 2016
The post GAMIFICATION FOR CORPORATE LEARNING appeared first on Learnnovators. Gamification Gamified Learning Content Gamification Corporate Learning Karl Kapp Learnnovators Structural gamification
INFOGRAPHIC: The Future of Corporate Learning
Learnnovators
JANUARY 13, 2016
Arun Pradhan  has over 17 years' experience in digital and blended learning. In his spare time Arun runs a blog about the neuroscience of learning & creativity entitled ' Your Incredible Brain '; is an award winning fiction writer; an avid cartoonist; and is currently developing an app business to be launched in 2016. x—–x—–x—–x—–x.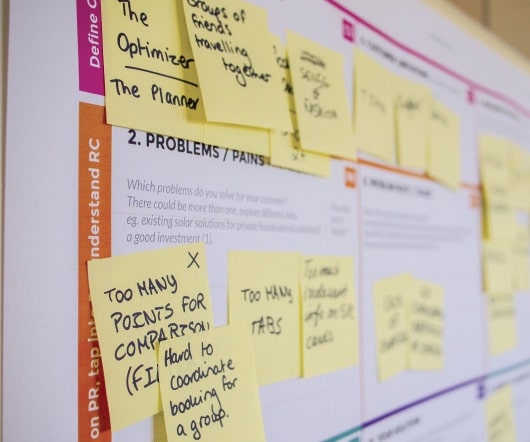 Equal Opportunity Corporate Learning
KnowledgeStar
MARCH 18, 2015
"Push learning" is clearly not suited for today's "economy of ideas" -- yet corporations have been surprisingly reluctant to make the necessary change. The reason may well lie in the fact that a "pull" learning culture is truly democratic. Continuous Learning Corporate Learning corporate training Education Equal opportunity future of learning Learning Learning and Development Learning Blogs Learning Culture continuous learning corporate culture Corporate learning Corporate Training croyism discrimination elitism racism sexism
5 Ways To Make Corporate Learning More Effective
Social Learning
NOVEMBER 1, 2013
While admitting to the dentist that I often intended to floss, but rarely carried out my intention, she said: […] The post 5 Ways To Make Corporate Learning More Effective appeared first on Social Learning Blog. Learning Retention Performance Improvement corporate learning learning spatial repetition
Quality Control process for E-Learning
Advertisement
Copyright © 2016 Focus Learning Solutions, LLC. Copyright © 2016 Focus Learning Solutions, LLC. Copyright © 2016 Focus Learning Solutions, LLC. commitment to your new QA processes will be low. I'll bet that is not the case – and the team either suffers in silence or has learned to make. time spent chasing commas could be spent creating more effective learning solutions?
Clipart
The Digital Disruption of Corporate Learning
Your Training Edge
DECEMBER 22, 2015
In 2014, the Association of Learning Technologies conducted its annual conference ALTC with title "Riding Giants: How to educate and innovate ahead of waves" [1]. This conference ended in the boosted momentum in the development or advancement of learning technologies. Clearly, it is pointing towards the digital wave disruption in the world of learning. All Rights Reserved.
6 Expert Insights into Corporate Learning Trends
Lambda Solutions
MARCH 5, 2015
It's becoming evident that predictive trends are beneficial to the e-learning industry because they allow organizations to capitalize off these trends before they take off. We talked to 7 e-Learning experts and asked them what trends they thought would have the biggest impact on the way we learn at work this year. learning Here are just a few of the tips we received.
4 Steps for Tying Corporate Learning to Business Results
Axonify
FEBRUARY 5, 2016
For L&D to prove real business value, it's more important than ever to couple employee learning more tightly to business results. So, here's our 4-step approach for applying a business-first approach to learning in a real work environment: Begin with the end in mind: Focus on business objectives first. Learning MeasurementSounds simple enough, right? Not so fast.
The Corporate Learning Gap
The Peformance Improvement
MARCH 16, 2015
One major conclusion from this 2015 study is: … more than 8 out of 10 (85 percent) respondents cited learning as "important" or "very important,"—up 21 percent from last year. Corporate training and development programs are not meeting this need. Many employees demand learning opportunities based in the latest technology.
The Top 4 Constraints of Corporate Learning and Ways to overcome them
G-Cube
MAY 25, 2014
The corporate world today is in a state of constant change and evolution.  In this scenario, corporate learning has become more relevant than ever before. While organizations – big or small, have started to realize the immense worth of training and learning in the workplace, there are still many constraints that stand in the way of effective training.