eBook
Related Topics
What is an eBook?
Dont Waste Your Time
OCTOBER 15, 2014
Another innocuous tweet last night (below) led to another lengthy, and truly excellent, exchange on Twitter around the merits, format, value, and attitude of eBooks. But I got on my high horse again and pointed out that a PDF is not an eBook (sorry girls). Yes, a PDF is electronic, and it is effectively an electronic copy of a book, therefore an eBook.
eBook Platform Accessibility
Dont Waste Your Time
SEPTEMBER 25, 2014
Academic eBooks are files, often PDFs, loaded to a proprietary piece of software that controls access, printing, searching, etc. Anyone who's used an eBook device (Kindle, Nook, Sony eReader, etc. knows how easy an eBook is to read, even on an iPad or other tablet. Related posts: 'Kindle' eBook App. eBook and eReader Infographic.
Mobile Learning – A Quick Start Guide: Get The Free eBook
Upside Learning
APRIL 25, 2012
This eBook called 'Mobile Learning – A Quick Start Guide' can help you understand when to use, how to design, develop and implement mLearning in a way that works for your organization. sneak peek into the eBook. Mobile Learning mLearning mLearning eBook Mobile Learning eBookWe have been saying it  over and over again – mobile learning is here to stay!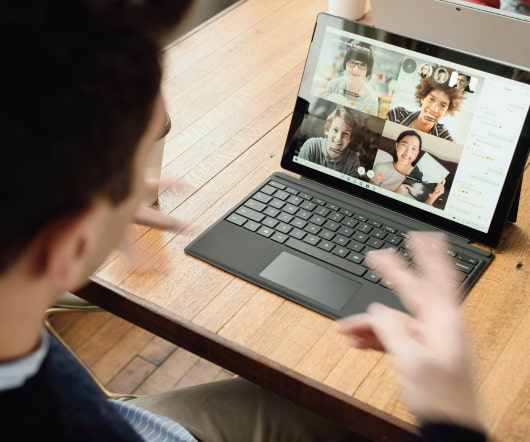 Changing reading habits – eBooks
Dont Waste Your Time
SEPTEMBER 2, 2015
Now, with ebooks between £0.99 and £2.99 (my preferred range when I'm looking for new authors) I can be more open and daring. I can afford to try something different, be a bit daring, as well as a little flippant. Related posts: Books vs eBooks: it's about WHY as well as WHERE? eBooks could be the future of Social Media. Interactive eBooks are one-step closer to reality #eBook #KindleFire. eBook Audrey Watters Ben Hope Dannah Boyd eBooks Kindle MOBI Netflix Project Gutenberg Ryan Winfield Ryk Brown Scott Mariani Stieg Larrson
How to Choose Between On-Demand and Instructor-Led Training
Advertisement
Download this eBook to learn which option is better at scale, as well as the resources needed to implement each training type Not sure whether to offer on-demand or instructor-led training, or both? Each has its pros and cons and your decision will depend on your organization's needs and goals.
Train