eBook
Related Topics
Mobile Learning – A Quick Start Guide: Get The Free eBook
Upside Learning
APRIL 25, 2012
This eBook called 'Mobile Learning – A Quick Start Guide' can help you understand when to use, how to design, develop and implement mLearning in a way that works for your organization. sneak peek into the eBook. Mobile Learning mLearning mLearning eBook Mobile Learning eBookWe have been saying it  over and over again – mobile learning is here to stay!
LMS Switching Guide – A Free eBook!
Upside Learning
DECEMBER 3, 2012
Titled 'LMS Switching Guide' , this free eBook is a start to end guide on LMS switching. Below is a list of the key topics you will find in this eBook: Identifying key reasons behind the switch. Download this FREE eBook now and get ready to make your LMS switching quick and effective. Learning Management LMS eBook LMS Switch LMS Switching Process Guide
New eBook is here
TalentLMS
FEBRUARY 4, 2015
It's the eBook created by the masterminds of Talent LMS. The eBook is designed for novice to advanced instructional designers. The Introduction section describes the typical user who will benefit from this eBook. If you are convinced, then this eBook will provide meaningful guidance to correct your current eLearning project or to begin your new one. Now you will!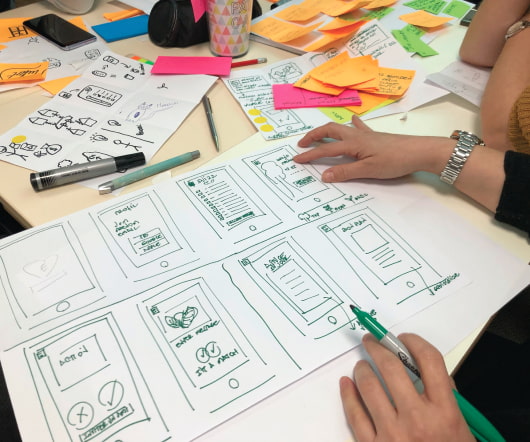 eBook: Navigating the Learning Ecosystem
JPL Learning
APRIL 13, 2016
Learn more in our eBook, Navigating the Learning Ecosystem. In our new eBook, Navigating the Learning Ecosystem , you will: Identify what factors influence the learning solution you deploy. The post eBook: Navigating the Learning Ecosystem appeared first on JPL Learning Solutions. Learning Ecosystem eBookI have found that understanding your learning ecosystem is the first step in creating impactful and successful training programs. So what do we mean by a learning ecosystem? Take a look inside your organization. Explore the reasons you have a training need see above.
How to Choose Between On-Demand and Instructor-Led Training
Advertisement
Download this eBook to learn which option is better at scale, as well as the resources needed to implement each training type Not sure whether to offer on-demand or instructor-led training, or both? Each has its pros and cons and your decision will depend on your organization's needs and goals.
eBook