Camera
Related Topics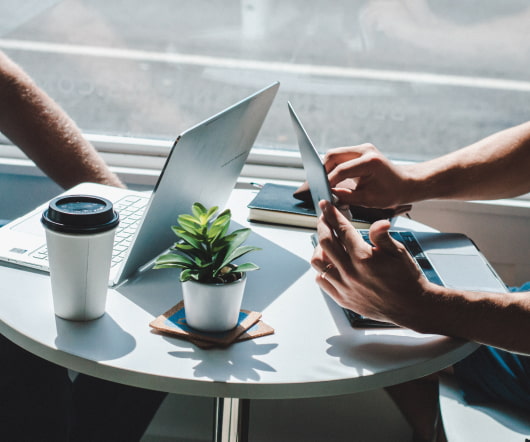 Lights, Camera, Action.Learn
Integrated Learnings
MARCH 7, 2012
You don't just pick up a camera and go at it. You'll want to set up the cameras and microphones and place them in the positions they'll be used during the filming. by Jonathan Shoaf. good quality video can be a very helpful resource for workplace learning. Videos can be as simple as getting out an iPhone and clicking record or as complicated as hiring actors, setting up lights, and using a boom mic. If you've never done it before, it can be a very intimidating task. Here I'll layout some steps for getting through your next video project. Start with Learning Goals. Don't lose them!
Top 6 Cameras for Video Lectures
iSpring Solutions
SEPTEMBER 20, 2016
In this article, we will review cameras (webcams and camcorders) for close-up filming of an instructor's head at an office desk, also called a talking head. Select a camera from $50 to $2,000 to make your e-Learning courses more engaging and personal. Shared. Picking the right recording gear is the lion's share of the overall success in creating an effective video lecture.
Lights, Camera, eLearning: What Project Managers and Hollywood Directors Have in Common
Association eLearning
AUGUST 27, 2013
When filming a movie, the movie director knows the goal of each scene before the cameras ever start rolling. I recently watched a sci-fi movie with tons of special effects. I'm always amazed at how these massive productions begin with someone's imagination and evolve into the magnificent movies we see on screen. Organization. Project Plan and Schedule. Workflow and Communication. Budget.
Lights, Camera, Action! Welcome New Versions of Snagit!
Visual Lounge
FEBRUARY 28, 2012
I'm happy to announce new versions of Snagit 11 for Windows and Snagit on Mac 2 are available today! You've asked and we've listened. The number one request from Snagit users? Video! The new release of Snagit is full of new video features and capabilities on both platforms! What's new in Snagit? Video Capture (Windows and Mac). Image Outputs to Facebook, Twitter and Evernote (Windows and Mac).