Enterprise
Platform
Software
Related Topics
Gamification In Application Software Training
Learnnovators
AUGUST 29, 2013
It is considered to be among the top five enterprise learning trends, according to forecasts by many leading educational technologists. We are highly excited to see this trend because, like most of you learning professionals, we too believe that the best way to learn new software is by doing real tasks in a real environment, in a fun way. " ~ Karl Kapp. INTRODUCTION.
5 Reasons Why an Extended Enterprise LMS is Right for Your Business
Web Courseworks
SEPTEMBER 28, 2015
What is an Extended Enterprise LMS? A  learning management system  ( LMS ) is a software application for the administration, documentation, tracking, reporting and delivery of electronic educational technology education courses or training programs. An Extended Enterprise is facilitated by a LMS to keep track of all your users, content, and the relationship between the two.
Multi Tenant LMS – When you need an 'Extended Enterprise' e-learning Platform!
Paradiso
DECEMBER 22, 2015
Heard the term 'extended enterprise' in context to a multi tenant LMS? multi tenant LMS works at all levels – be it across global enterprises, B2B, B2C, amongst channel partners, departments, divisions, clients, customers, employees and many more. Our LMS seamlessly integrates with more than 100 platforms, which makes it stand out amongst the other LMS players. Licensing.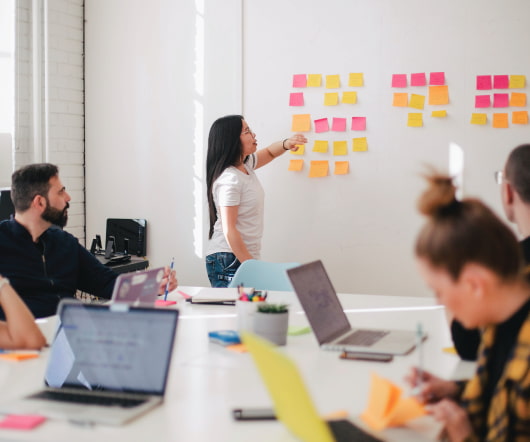 Next big innovation for Enterprise Social Software - Simplicity
The Learning Generalist
JULY 4, 2012
One of the things I remember reading about, early on in my enterprise 2.0/ social business journey was Andrew Mcafee's definition of what makes social software tick. As I look at how enterprise social software matures it seems to be moving away from those characteristics quite a bit. To the extent, that enterprise social software loses the edge it promised to provide. Each of these platforms keep things quite simple. Enterprise social bloatware? Compare this to a lot of the enterprise social software you see. And more!