Predictions
Related Topics
2016 eLearning Hype Curve Predictions
Web Courseworks
DECEMBER 23, 2015
This year, we are placing our annual (and very popular) learning technology predictions on the  the hype cycle. Our 2016 eLearning predictions set in terms of Gartner's hype cycle. The post 2016 eLearning Hype Curve Predictions appeared first on Web Courseworks. Here's the short version. Below the fold, find the long version. We can think of some reasons. webinar).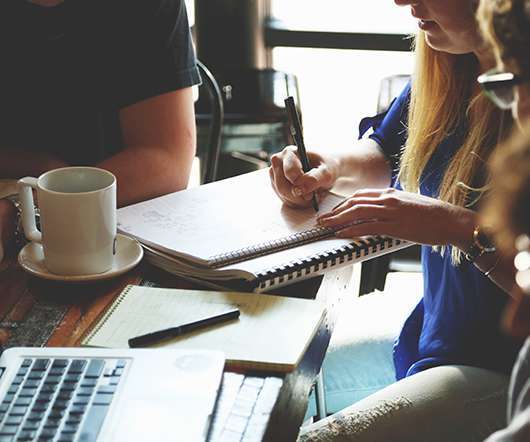 Predicting ROI with eLearning
ej4 eLearning
FEBRUARY 5, 2015
The post Predicting ROI with eLearning appeared first on. You probably want to ensure that eLearning ROI will be high enough for your company. eLearning
Do you want to predict learners' path?
Origin Learning
JANUARY 12, 2016
Harnessing the power of collective intelligence , the product provides a context and a connection with learners that can predict their behavior, learning patterns and has the ability to assess the skill gaps arising from time to time. With its inbuilt predictability feature, it is a platform for learning by choice and not by force. So, what does the predictable feature of Konnect do?
eLearning Predictions 2015
Web Courseworks
JANUARY 14, 2015
The arrival of a new year means we have new eLearning predictions to reveal! In Before we unpack all five of our latest industry predictions, I want to take a moment to recap our past eLearning predictions from 2013 and 2014. What all that said, here are our eLearning predictions for 2015. Those are our eLearning predictions for 2015. Points of access change.
Workbook: Gamification and Your Enterprise Learning Strategy
Advertisement
predicted that by 2015, 40 percent of Global 1000 organizationsiii will use gamifi cation. GAMIFICATION AND YOUR ENTERPRISE LEARNING STRATEGY W O R K B O O K GA I ION AND YOUR E I LEARNING STRATEGY W O R K B O O K 2Table of Contents. Introduction.3 What is Gamification? Gaming vs. Gamification.4 Key Elements of Gamification.4 Making a Case For Gamification.12 Requirements "Selection Tables".14
Gamification