Predictions
Related Topics
2017 eLearning Predictions: Updated Hype Curve
Web Courseworks
JANUARY 3, 2017
Here is the short, graphical version: Our 2017 eLearning predictions set in terms of Gartner's hype cycle. The post 2017 eLearning Predictions: Updated Hype Curve appeared first on Web Courseworks. Our 2016 hype curve was a big hit, so we're doing it again this year. As I wrote last year, "Online learning lags behind other industries in adopting new technologies.
2016 eLearning Hype Curve Predictions
Web Courseworks
DECEMBER 23, 2015
This year, we are placing our annual (and very popular) learning technology predictions on the  the hype cycle. Our 2016 eLearning predictions set in terms of Gartner's hype cycle. The post 2016 eLearning Hype Curve Predictions appeared first on Web Courseworks. Here's the short version. Below the fold, find the long version. We can think of some reasons. webinar).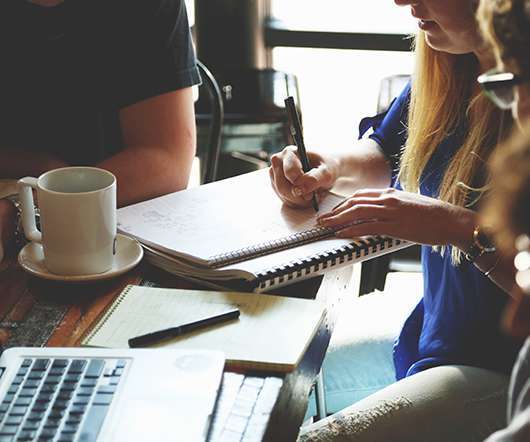 Predicting ROI with eLearning
ej4 eLearning
FEBRUARY 5, 2015
The post Predicting ROI with eLearning appeared first on. You probably want to ensure that eLearning ROI will be high enough for your company. eLearning
Do you want to predict learners' path?
Origin Learning
JANUARY 12, 2016
Harnessing the power of collective intelligence , the product provides a context and a connection with learners that can predict their behavior, learning patterns and has the ability to assess the skill gaps arising from time to time. With its inbuilt predictability feature, it is a platform for learning by choice and not by force. So, what does the predictable feature of Konnect do?
Leaving performance reviews behind: Where to start [Guide]
Advertisement
arise that we couldn't have predicted. 1Making Dynamic Performance. Development a Reality eGuide 3Introduction Does your organization want to adopt. more dynamic approach to managing. performance and developing employees? We see a stampede of organizations. moving in this direction. At the same. time, we also see that, all too often, managers in such organizations are simply. Without clear.
Guide