Social Media
Social Networks
Tools
Related Topics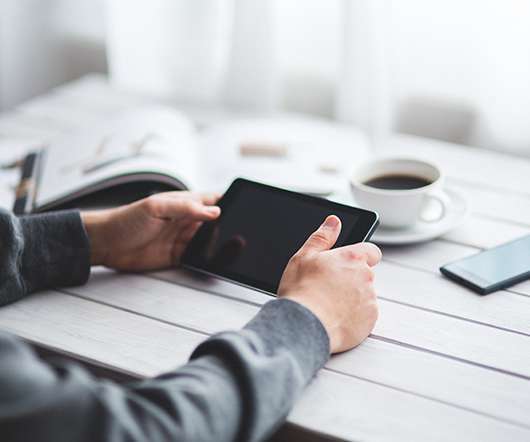 Social Networking – A Contrarian View
Upside Learning
AUGUST 17, 2011
We all know social networks promote learning; while the mechanisms aren't documented or well-understood, that it works isn't in doubt anymore. But we must ask, are the 'social media/networking systems' out there promoting this learning? have seen that early attempts to bring social networking inside companies as a work tool have failed.
Social networking & the workplace
eFront
JANUARY 18, 2013
What most do not realize is that "some 70% of the extra profit to be made through social technologies has nothing to do with marketing. In this post, Clive Shepherd outlines four roles for social media in workplace learning (for further details please read his post!): Paul Adams summed the essential problem up nicely in " Stop talking about "social ". Formal learning.
12 ways teachers are using social media in the classroom
Dont Waste Your Time
APRIL 3, 2014
This resource from Vicki Davis – "A Guidebook for Social Media in the Classroom" on Edutopia is a good starting point for planning the inclusion of social media in learning spaces. Social media is another tool that you can use to make your classroom more engaging, relevant and culturally diverse."
Book Review: "Using Social Media in the Classroom" #edtech
Dont Waste Your Time
MARCH 12, 2013
Regular readers will know I have an interest in using, and understanding how we can use, Social Media and Social Networks with students and learning. It is also about using the different tools and techniques for learning and Social Media and Social Networks are a valuable source of learning materials from many different cultures and backgrounds.
Seven Simple Secrets to Off-the-Shelf Course Success
Advertisement
take the same training at the same time also benefit from the social nature of this learning. Secret 3: Create Your Own Performance Support Tools. Secret 4: Socialize the Learning with Others. Social learning can increase engagement, stimulate discussion, and establish credibility in. This all sounds great, but what is social learning and is it reliant on Facebook.
Course