Online Learning
Related Topics
Guide to Good Online Learning
Raptivity
OCTOBER 15, 2015
Good online learning is deceptively simple but very engaging with a depth of knowledge that is delivered almost without the learner realising they are absorbing it. Boring content makes boring online learning Look critically at what you want to deliver before you start creating online content. Online learners will work at their own pace and in their own order.
Making Money with Moodle - The Business Case for Online Learning
Lambda Solutions
MARCH 29, 2016
Did you know you can use the Moodle learning management system to make money? Universities, private colleges, technical institutes and all kinds of private online learning providers can offer courses commit a lot of time, effort, and money into developing their online learning programs, increasing the amount of pressure on learning departments to turn a profit.
Online Learning Conference: eLearning Development
I Came, I Saw, I Learned
SEPTEMBER 22, 2014
We're deep into day 2 here in Chicago. This crew has been hard at work writing scripts and producing eLearning using every tool under the sun including Adobe Captivate, Adobe and Articulate Presenter, Articulate Storyline, and Techsmith Camtasia Studio. Adobe Captivate
10 Common Problems faced by Learners in Online Learning
Raptivity
APRIL 15, 2016
One of the key goals of any Instructional Designer, educator or SME of an online course, is to engage learners into the course and help them successfully achieve the learning objectives. To know why, we need to look at online learning experiences from learners' perspective. They take quite a few efforts towards achieving this goal. Well, not always.
3 ways of creating video-based online learning: An e-learning perspective
G-Cube
SEPTEMBER 4, 2014
It is a well-known and accepted fact that videos improve the effectiveness of online learning. Videos engage the cognitive processes of learners and promote constructivist learning – where the learners make sense of the learning material by creating a coherent mental representation of the same in their minds. There are many ways of creating a video-based learning module.
Anticipating Risk in Online Learning
Association eLearning
MAY 21, 2015
So, you've decided to embrace online learning at your association. Have you anticipated the risk in online learning? Not being prepared for the amount of work that goes into creating a successful online learning initiative could kill the program before it even starts. Creating the internal infrastructure to support online learning is a critical first step.
3 Simple ways to gamify your online learning
Docebo
JUNE 2, 2016
Gamification can help you create a more engaging learning experience. But, make sure you don't simply take a game and apply it to your learning. Instead, Instead, you should focus on finding ways to use gaming elements to create learning experiences that are not possible with traditional face-to-face training. Here Give learners the opportunity to learn from their mistakes.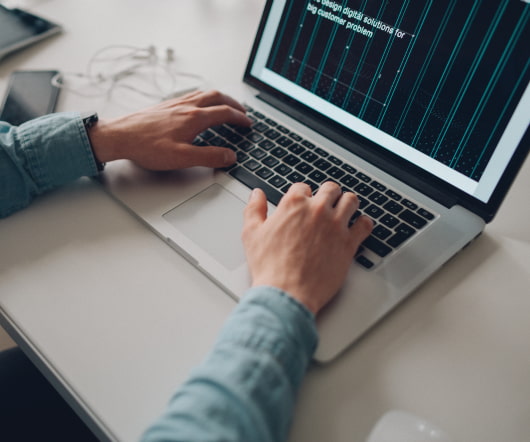 What is our role in online learning?
eLearning 24-7
SEPTEMBER 19, 2015
The question in what is the role of online learning in today's world? What about higher education?  Is its only goal to provide students with courses and topics that rather than be just in the classroom are now/available online? . What is online learning's role in all of this? This is just one side of a two sided coin, but in my opinion, the role of online learning is to enable anyone, regardless of their location in the world (assuming the infrastructure is there, even if it is only mobile), to learn.   It seems cliche and I get that. 
Why online learning is better than in-person learning
Learnkit
APRIL 14, 2016
Deviations from traditional learning models are often met with resistance, while introducing new technologies or methods often rely on systemic change. Despite challenges, online learning is making tremendous progress when it comes to infiltrating all pillars of education, from corporate learning, to higher education, to K-12 schooling. Online environments are dynamic.