Bloom
Related Topics
WHY I STILL LOVE BLOOM BUT NOT HIS VERBS
Learnnovators
OCTOBER 28, 2016
The post WHY I STILL LOVE BLOOM BUT NOT HIS VERBS appeared first on Learnnovators. Custom E-Learning E-Learning Learning Consulting Bloom's Taxonomy Bloom's Revised Taxonomy e-learning eLearning Learning Design Learnnovators Srividya Kumar
iPad Applications In Bloom's Taxonomy
Upside Learning
AUGUST 24, 2011
It's an interesting graphic that actually places example iPad applications into Bloom's levels of performance in the cognitive domain. Instructional Design eLearning Bloom's Taxonomy ipad iPad Applications in Bloom's TaxonomyThis has bubbled up in my feeds not once, but several times now. Check it out.
Creative Visualizations of Bloom's Taxonomies!
ZaidLearn
MARCH 19, 2014
BLOOM''S TAXONOMIES Today, I feel like celebrating Benjamin Bloom and Bloom''s Taxonomies (2 at least). Like it or not, Bloom''s Taxonomy has impacted Universities and schools around the world for decades one way or the other. If you haven''t revised your Bloom''s taxonomy yet (Not too late!), it is time to rethink what really matters in today''s education.
Bloom reheated
Learning with e's
JUNE 23, 2012
In an age of digital media, where learners create, remix and share their own content, an overhaul of Bloom's Cognitive Taxonomy was long overdue. Yesterday I posted a critique of Bloom's Cognitive Taxonomy and argued that it is outmoded in the digital age. This is not surprising, because Anderson is one of Bloom's former students, and Bloom was steeped in the behaviourist tradition.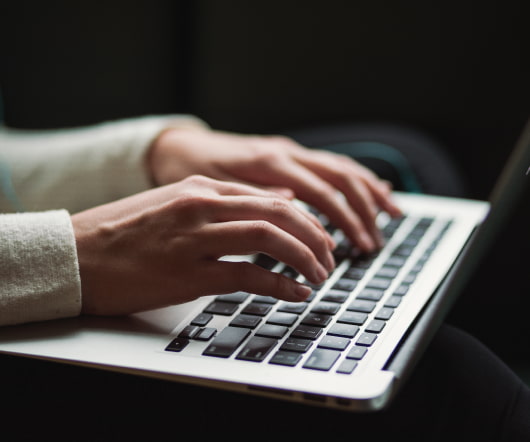 Designing Blended Learning with Bloom's Digital Taxonomy
InSync Training
NOVEMBER 6, 2014
Can any ol' content be taught using any ol' technology? This seems to be the perception as the use of various learning technologies becomes commonplace in training departments. But, is it really true? For example: Do you believe that a two-day project management program can be delivered as a four-hour virtual training class? Can a four-hour sales training session that is usually held face-to-face be delivered in a dozen 20-minute self-paced e-learning chunks? Me neither. Virtual Classroom - Instructional Design Blended learning EdTech
E-Learning Design Part 5: Learning through Creating (Blooms 21)
CDSM
AUGUST 27, 2015
In an earlier post in this series ( E-Learning Design Part 2: Observable and Measurable Outcomes ), we looked at the influence of Bloom's taxonomy (1956) on our e-learning. What is Blooms 21? Conceived between 1949 and 1953 by a committee of educators, the original Bloom's taxonomy identified a number of cognitive levels at which humans can function. Shelley Wright.
A Juicy Collection of Bloom's Digital Taxonomies!
ZaidLearn
SEPTEMBER 30, 2012
One way to find the right tool (or app) for the learning context/activity/situation, is to look through the eyes of Bloom's taxonomy. Although, I am not a fan of dumping a tool within a level of Bloom's taxonomy, which is often very misleading, it can be helpful for educators to discover new tools and possibilities. rather than many of these Bloom's digital taxonomies above.
Blooms Taxonomy: The Science of Learning Objectives – Part 4
CommLab India
OCTOBER 23, 2016
We have also seen the six levels of the cognitive domain of Bloom's Taxonomy, viz.  The Affective domain of Bloom's Taxonomy deals with the behaviors and emotional areas (attitudes) of learners. In my next post, we will examine the Psychomotor domain of Bloom's Taxonomy. Welcome to the fifth blog in the series of posts on learning objectives. Receiving phenomena. pay attention.
Using Bloom's Taxonomy to Write Learning Objectives
CourseArc
JULY 11, 2016
Bloom's Taxonomy offers course developers excellent tools to write effective learning objectives. Using Bloom's Taxonomy Effectively. Using Bloom's Taxonomy entails defining learning goals with the help of three underlying "domains" of accomplishment including: knowledge domain, skills domain, and. Bloom's Taxonomy in Practice. affective domain. CC BY-SA 3.0.