Teach
Related Topics
Should Instructional Designers "Teach to the Test"?
Bottom-Line Performance
AUGUST 11, 2015
There is a lot of angst these days in the education field about "teaching to the test." This reviewer said, "We need to go beyond teaching to the test." We act as if it is shameful if we "only" teach to a test, but why? Learning Design Learning Trends instructional design isd learning design teach to the test testing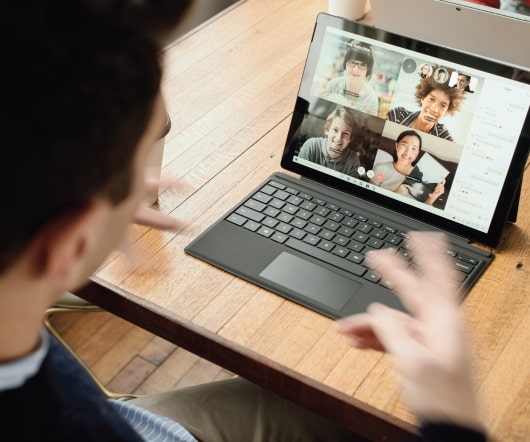 Games Teach!
Kapp Notes
MAY 18, 2012
It was sparked by Ruth Clark's article " Why Games Don't Teach. " The article kicked off a firestorm of debate, demands for proof and even name calling. So, So looking at the argument, Why Games Don't Teach, we have several interesting positions: Games Don't Teach. So, the conclusion from the literature with a preponderance of evidence is that yes, games can teach! So let's focus on getting instructional designers involved in designing games rather dismissing games saying they don't teach. Christy Tucker addresses the question in her post. The Argument.
Testing Games vs. Teaching Games
Kapp Notes
JANUARY 22, 2013
There is an important difference between games that teach a learner how to do something and games that test what a learner already knows. It's not that testing games are not appropriate, its that you need to understand that games based on the recall of previous knowledge do not do an effective job of teaching new knowledge. Games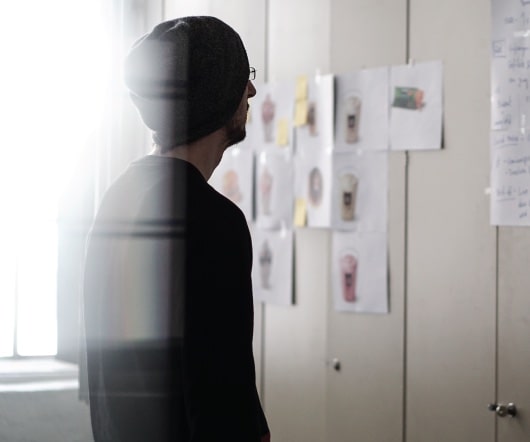 Over-teaching experts and under-teaching novices
Clive on Learning
SEPTEMBER 11, 2012
The outcome of this is typically that we over-teach the experts and under-teach the novices. We can over-teach the relative experts: We patronise them with over-simplified metaphors, examples and case studies. And we can under-teach the relative novices: We bombard them with information which they cannot hope to process, providing nowhere near enough time for consolidation. No two learners are the same. It goes without saying that one of the greatest mistakes we can make as designers of learning experiences is to treat them all as if they were the same.
Quality Control process for E-Learning
Advertisement
long career in academia, teaching human resources and training courses at both the. GUIDE TO CREATING A. QUALITY ASSURANCE. PROCESS. FRESH EYE REVIEWS. 401 S. LASALLE ST., 1600M. CHICAGO, IL 60605. 312-772-1777. WWW.FRESHEYEREVIEWS.COM. FRESHEYEREVIEWS. Guide to Creating a Quality Assurance Process 2. Copyright © 2016 Focus Learning Solutions, LLC. INTRODUCTION. same thing. process. process.
Clipart
MUST READ: Teaching in a Digital Age
eLearning Acupuncture
SEPTEMBER 3, 2015
The reason you will be a fan of his is because you are going to read his book Teaching in a Digital Age. The book is almost a one-stop-shop for a 360 o perspective about blended and online teaching. Ok - full disclosure. I'm a big fan of Dr. Tony Bates. won't go into the details why except to say, you'll be a fan of his soon. Check out his bio if you want to know more). Then read it.
Teach Them to Fish
Social Learning
AUGUST 13, 2014
would gamble that if you took a poll, asking employees of large corporations whether or not they found value in their companys training programs, the vast majority of them would say, No siree! I think we can agree that almost everyone wants to learn… The post Teach Them to Fish appeared first on Dashe & Thomson. Training Development
Keynote Resources: Distance Teaching and Learning Conference
Kapp Notes
AUGUST 11, 2016
Great time at the Distance Teaching and Learning Conference in Madison Wisconsin. Core Strategies for Teaching in Higher Ed. Met a number of new friends and caught up with some long time friends! Wonderful conference discussing all the great things happening in higher education around distance learning. Here are the slides of my keynote. Videos/Class. Grant Writing for Education.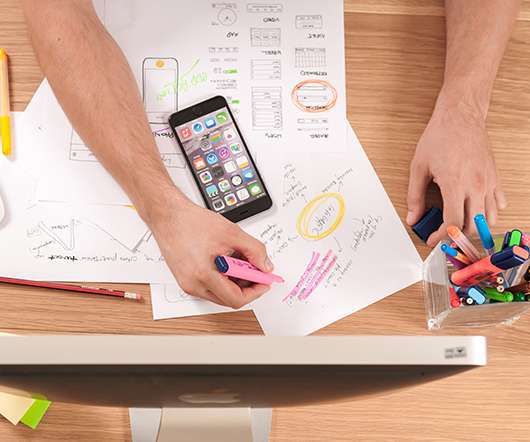 TechSmith Acquires Knowmia Teach
Visual Lounge
NOVEMBER 11, 2014
Knowmia, Knowmia Teach and Knowmia Teach Pro represent a completely new way to create and assemble interactive video content on both mobile and web-based platforms. Knowmia Teach makes it easy to import your own visual aids, organize them in easy steps and record your voice, or your face, to bring them to life. These capabilities are enhanced even further with Knowmia Teach Pro, incorporating website recording, video export to popular video sharing destinations, creating high resolution videos and adding both professional backgrounds and music to your video creations.
We learn by teaching
Learning with e's
JANUARY 15, 2012
Although I am employed to teach, I consider it something of a disappointment if I don't learn something myself during my teaching sessions. Some might complain that 'only the expert has a right to teach', or that 'students should not be allowed to go off and find out for themselves', but sadly, this is really missing the point. If you want them to learn, get them to teach.