Content
Providers
Related Topics
LMS Utility For Content Providers: Helping Content Companies Sell Better, Market Better
G-Cube
DECEMBER 28, 2016
Within the plethora of organizations utilizing LMS for their training management needs, a large chunk of learning management system users are content companies which create and sell e-courses to other organizations. So modern LMS should build in value for learning content companies and accommodate their needs. They expect the same visual appeal in the learning platform as well.
A framework for content curation
E-Learning Provocateur
JUNE 17, 2015
It is with this in mind that I have started thinking about a model – or perhaps more accurately, a framework – for content curation. As a framework for content curation, however, I feel the heuristic doesn't go far enough. While related to the subject matter, this content need not be "educational" in the traditional sense. Show me and I remember.
How Are You Providing Performance Feedback in Your eLearning?
eLearning Brothers
JULY 13, 2016
You, your organization, and your learners don't want to spend time—or money—on training that doesn't provide a solid return. That same model can also serve as a framework for when to provide feedback to your learners. Learning: Throughout the course, designers should use quizzes and interactive content to provide performance feedback.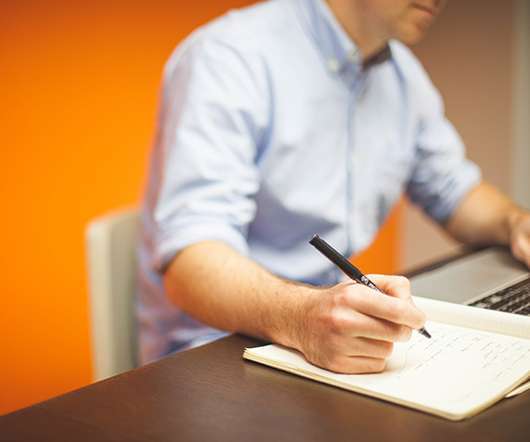 Games Can Provide Authentic Experiences
Kapp Notes
FEBRUARY 23, 2012
To provide effective instruction, it needs to be as authentic to the actual experience as possible. Gamification of content allows that to occur. In a course, the person "feels" removed from the content and acts as they think the instructor or material would like them to. Gamification of context provides two key advantages. So, providing a game for learning creates an authentic environment other than a classroom or a slideshow and highlights how certain variables or actions taken in situation play out over time. are most people impacted by that.
Seven Simple Secrets to Off-the-Shelf Course Success
Advertisement
situations, or present individualized content. but might be a little vague in providing concrete actions, so you'll need to dig a bit deeper. Providing OTS courseware in these situations has several advantages. OTS curriculum, it's fairly easy to provide training to individuals or groups whenever you. Secret 6: Add Your Own Content into the Flow. capital. You're.
Help