Calendar
Related Topics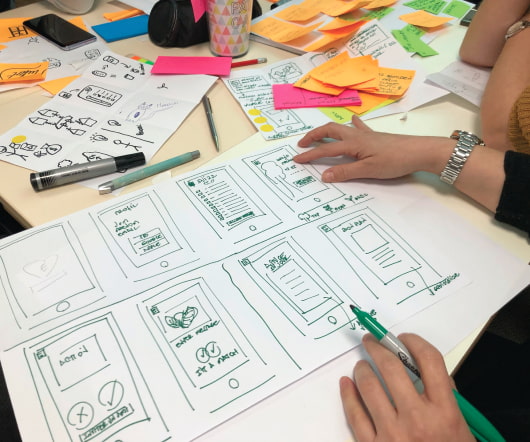 Learning wrap up, last post of Gregorian Calendar 2013
Ignatia Webs
DECEMBER 19, 2013
As the year closes and the nights become increasingly long in this Northern part of the world, looking back and reflecting seems the right thing to provide closure to the past 350 days. The darkest days produce darker thoughts. MOOC2013 MOOC have become mainstream, but they did not change education. They only changed business reflections at the centre of big universities. but I cannot.
Introducing Subscription Payments and the Integrated Calendar
TalentLMS
MARCH 18, 2015
What we're mostly enthusiastic about, though, are the two major new features it brings: integrated calendaring and support for subscription payments. Integrated calendar TalentLMS now offers a built-in calendar system. If you've ever used Google's calendar or perhaps MS Outlook's one, then you know exactly what we're talking about.
A Doodle of a Calendar!
eContent
MAY 11, 2012
Given everyone is not on the same computer calendar system, doing a busy search to find an open date is not possible. Every once and a while a new web based tool comes along which not only solves a need, but in a fantastic and unobtrusive manner. Doodle is that kind ot tool. Let me level set the scenario for you. How many times have you experienced this situation? when are you available? 
Mark your calendars: ScreencastCamp 2014
Visual Lounge
APRIL 18, 2014
The post Mark your calendars: ScreencastCamp 2014 appeared first on TechSmith Blogs. Every summer, from age 8 through 17, my parents would send me off to 2 weeks of summer camp in northern Michigan. And, I loved everything about it – archery, backpacking, learning about nature,  making friendship bracelets , canoeing,  drinking bug juice  and more. I What does that mean? Watch it on YouTube.
Looking for an event or course? check out the eLearnHub calendar
eLearn Hub
NOVEMBER 29, 2013
check out the eLearnHub calendar appeared first on eLearn Hub. Posted in Uncategorized. The post Looking for an event or course? Related posts: Course Development Guides. Help with online course. editing images slider. Uncategorized hub
Mark Your Calendars for The Forge in December plus Ian Oszwald
Visual Lounge
NOVEMBER 21, 2010
It's that time again. Tune in to the next Forge live on December 2 at 2pm EST here on the Visual Lounge Blog. The theme will be all about music and fun! We'll explore places to find music you can use for free and legally, how to built a digital card, how to use music well in your videos and look at gifts for screencasters. Ian Oszwald is the co-founder of ShowMeDo. It's that time again.
Google Calendar in Lectora
Integrated Learnings
JULY 18, 2009
I've found the Google Calendar to be easy to use and easy to access at home, at work, and on the go. When I was recently asked to teach a class on how to use Google Calendar I started thinking about how to integrate it with Lectora. Having a calendar in your training can be useful for a variety of reasons. Grab Code Snippet from Google Calendar. Prerequisites.
CDSM E-Learning Tips Advent Calendar
CDSM
DECEMBER 25, 2015
Don't worry; you can catch up on all of them here: Open My Advent Calendar. The post CDSM E-Learning Tips Advent Calendar appeared first on CDSM Team Blog. We revealed new e-learning tips every day for Christmas. Did you miss any? Don't miss anything new in 2016 either…follow us on social media , and join our CDSM E-Zine. CDSM Insights Merry Christmas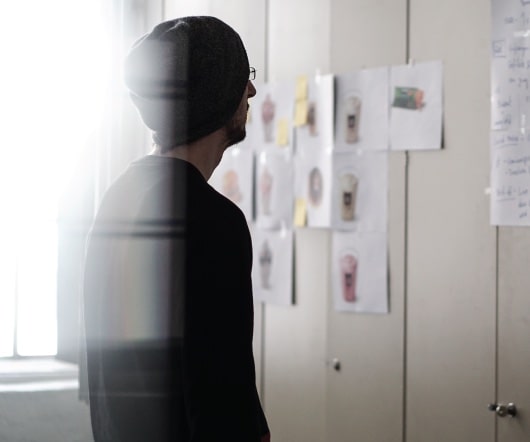 Connect with us in February 2015 – Where will TechSmith be?
Visual Lounge
JANUARY 30, 2015
News & Events TechSmith Events calendar conference Conferences Events February news and events schedule Tradeshows Are you interested in connecting with TechSmith at an upcoming event? Check the list below to see where TechSmith employees will be next month.  We'd love to see you! TCEA 2015. February 2-6. Austin, TX. TCEA's five-day convention is one of the largest educational technology conventions in the nation and the largest in Texas. ? TechSmith's Ryan Eash has a 3-hour workshop, Creating Video in the Classroom. More information about this show is here. Atlanta, GA.