Suite
Related Topics
A richer suite of support
Clark Quinn
MAY 25, 2016
While it's easy to talk about how we need to support the transition from novice to expert, it might help to be a little more detailed. While it's easy to say that the role of formal learning wanes, and the role of informal learning ramps up, what are the types of support we might look to? As they start performing however, their needs change. There are cultural factors as well. Can you?
3 C-Skills for the C-Suite
CLO Magazine
DECEMBER 19, 2016
Tags: collaboration , culture , leadership , skills The post 3 C-Skills for the C-Suite appeared first on Chief Learning Officer - CLO Media.
iSpring Suite 7: Create Online Presentations with Branching
eLearning Brothers
AUGUST 5, 2014
You can download a free trial of iSpring Suite 7 here. . From this tutorial, you'll learn how to create online presentations with transition control or "branching" using the versatile authoring tool, iSpring Suite 7. We hope this tutorial on iSpring Suite 7 will help you create more effective presentations with the versatility of branching control! Then choose the iSpring tab. Click
How to Gamify an eLearning Quiz with Cutout People in iSpring Suite
eLearning Brothers
JUNE 24, 2015
Here's how to do it with iSpring Suite : 1. Go to the iSpring Suite tab and click on the Quiz button. 2. The post How to Gamify an eLearning Quiz with Cutout People in iSpring Suite appeared first on eLearning Brothers. Cutout People Library eLearning iSpring Resources Products/Services Articulate Quizmaker characters cutout people gamification iSpring Suite quiz Quizmaker
Seven Simple Secrets to Off-the-Shelf Course Success
Advertisement
developing a whole suite of custom training. Seven Simple Secrets to. Off-the-Shelf Course Success. By Megan Torrance, CEO TorranceLearning. Off-the-shelf (OTS) courseware is a growing market attracting both customers and venture. capital. creating yet another course or scheduling yet another workshop. of learners. And OTS courseware won't refer to company policies, address unique. You're.
Organization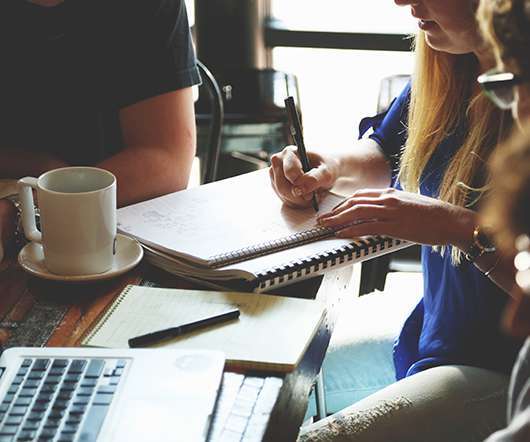 eLearning Suite Specialist Certification Announced!
Adobe Captivate
FEBRUARY 21, 2012
We are proud to let you know that we have introduced a new specialist certification program for Adobe eLearning Suite. To become an eLearning Suite Specialist, you need to pass two required ACE exams and one elective ACE exam. Here are the details: Required ACE exams for eLearning Suite Specialist: Adobe Captivate Adobe Captivate with [.]. eLearning Suite Rapid Authoring Rapid eLearning ACE ACS Adobe Captivate 5.5 adobe certified expert Adobe Certified Specialist Adobe eLearning Suite 2.5 rapid elearning
Online Learning Solutions That Best Suit Your Sales Training Requirements
CommLab India
SEPTEMBER 7, 2016
According to the 2014 Training Industry Report , 47.3% of Sales Training was delivered through Instructor-Led Training (ILT). Any organization that has trained sales reps in a classroom environment knows how challenging it can be.Instructor-led Training (ILT) requires a trainer to be present in the classroom all the time which means learners cannot learn on their own. Let us look at an example.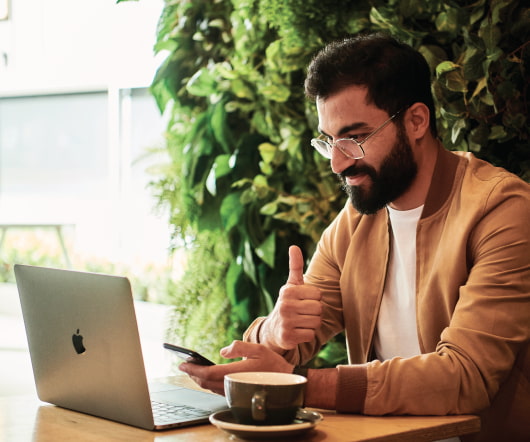 Dear C-Suite: We Don't Do Training
CLO Magazine
NOVEMBER 14, 2013
" It's time to help the C-suite — aside from Aceto and other learning-savvy and employee engagement-focused C-suite leaders — to appreciate and understand that organizations don't do training anymore. But learning professionals must help the C-suite understand that training is merely an event, and that learning must now be defined as a connected, collaborative and continuous process. Further, learning departments aren't doing anything to change the fixed mindset of the C-suite on the definition of learning. Two points emerged.
The New Adobe Creative Suite (CS6) is a Sign of the Mobile Times
mLearning Revolution
APRIL 24, 2012
First, I would like to congratulate my former Adobe colleagues, who worked on the new Creative Suite 6 apps. feel that most companies under that much pressure would have easily folded but instead, Adobe stuck with it and focused on all the right things and we now see the fruits of their labor in all 14 of the apps that make up the new Creative Suite 6 family of products.
Leaving performance reviews behind: Where to start [Guide]
Advertisement
who's best suited to that process? 1Making Dynamic Performance. Development a Reality eGuide 3Introduction Does your organization want to adopt. more dynamic approach to managing. performance and developing employees? We see a stampede of organizations. moving in this direction. At the same. time, we also see that, all too often, managers in such organizations are simply. Without clear.
Guide