Distance Learning
Related Topics
The History of Distance Learning [INFOGRAPHIC]
LearnDash
SEPTEMBER 2, 2013
Most people probably do not know this, but distance learning has actually been around for quite some time.  In the United States, the earliest recorded distance learning program was in 1728 when Caleb Phillips advertised a private correspondence courses in the Boston Gazette newspaper! It is always interesting to see where we came from in the realm of distance learning.
300 Years of Distance Learning Evolution [INFOGRAPHIC]
LearnDash
APRIL 30, 2013
If you thought that distance learning was a product of today, then you would be mistaken. In fact, the first distance learning program on record took place in 1728, when a local teacher by the name of Caleb Phillips advertised shorthand correspondence lessons offered by mail! But it never hurts to take a look back in time to see how distance learning has evolved.
7 Fascinating Distance Learning Facts
LearnDash
DECEMBER 17, 2013
Most K-12 districts even have learning management systems in place for  online learning programs to supplement the classroom. are helping in the growth of online learning programs all over the world. distance learning elearning online learning Today, I would argue that a University of Phoenix degree is quite desirable in the workplace. The U.S.
5 Major Players in Distance Learning
LearnDash
SEPTEMBER 18, 2013
Due to the growing elearning industry, the number of distance learning providers is also growing.  Be it a traditional LMS offering, new software-as-a-service tools or the newer MOOC platforms , the list seems to grow larger every day. Distance learning is growing so much, even Google is getting into the game. Distance Learning College and Training. Apple.
The persistence of distance (learning)
Learning with e's
NOVEMBER 24, 2014
In a formal sense, distance learning has been a familiar concept since at least 1837, when Sir Isaac Pitman began teaching his shorthand system using typed instruction cards mailed through the universal Penny Postal service to his students across England. Some would say formal distance education was established much earlier in the Americas. We have come a long way. Far from it.
The History of Distance Learning and the LMS
eLearn Hub
MAY 4, 2015
The post The History of Distance Learning and the LMS appeared first on eLearn Hub. Interesting Stuff Uncategorized Creative Commons Distance Learning elearning developmentPosted in Interesting Stuff Uncategorized. Author: Ashok Sharma                                                                                                         […].
Top Four HOT Concepts in Distance Learning
eLearning Acupuncture
JANUARY 11, 2012
Distance Learning itself. At my institution, we are scratching our heads a little bit wondering why we have an above average number of enrollments in our distance learning courses. However, if you do a quick Google search and read a few reports it is clear that the pundits have been predicting that distance learning enrollments will rise. Mobile learning.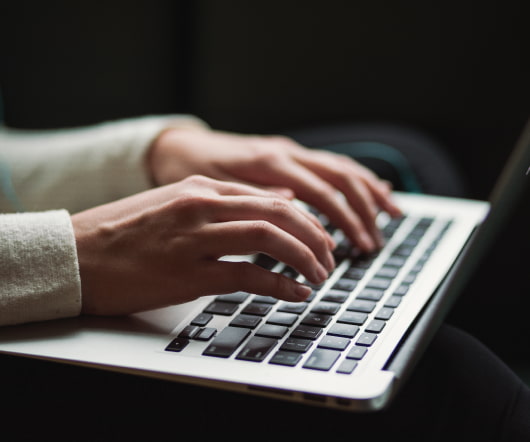 Distance Learning Tips for The Remote Worker
Mindflash
JUNE 13, 2016
It is difficult enough to motivate workers who are physically present, but how does one keep a remote worker engaged in learning who is somewhere in Cyberland, another time zone, or even another country? Another challenge for remote learners is feeling connected, and the best way to create connection for remote learners and workers is to provide opportunities for social learning. Organizations and learning teams can plan social time and use platforms to such as chat, video, and teleconference to interact.
The History of Technology and Distance Learning
OpenSesame
SEPTEMBER 9, 2011
Check out our infographic following the long history of technology and distance learning - from the Pony Express to the social web. Infographics eLearning Solutions