Adopt
Enterprise
Related Topics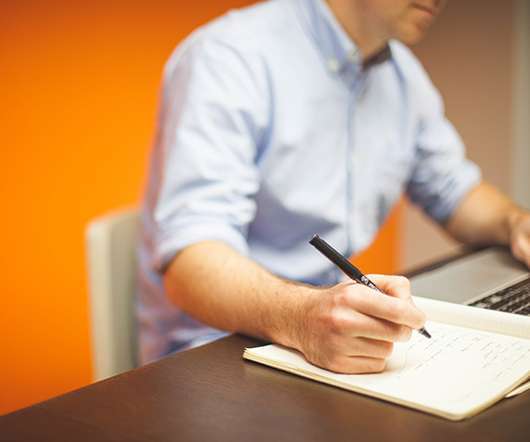 The Key to Adoption of Collaboration Tools: Process Integration
Social Learning
SEPTEMBER 15, 2011
Plenty has been written about why employees are slow to adopt enterprise collaboration tools.  For example, in a Klint Finley interview called Five Principles for Improving Social Enterprise Adoption , Yakabod CEO Scott Ryser cites the importance of "political juice."  Laurie Buczek , in her Beyond the Cube blog, describes the Big Failure of Enterprise 2.0
The connected enterprise adoption curve
Learning and Working on the Web
NOVEMBER 25, 2013
You have the enterprise social technology and you may have even developed training programs, in conjunction with supporting collaboration aligned with the workflow. But it's those pesky "mental models, behaviours and formal systems" that still stand in your way of becoming an open, connected enterprise. These are the early adopters. [First.] Anne Marie McEwan.
The Future of Enterprise Mobile Learning [INFOGRAPHIC]
LearnDash
APRIL 23, 2013
Technological advancements and the classroom's tendency to adopt new ideas quickly has brought about a rather quick adoption of mobile learning. What about mobile learning in enterprise? Studies are showing that Enterprise is primed to join the trend. billion enterprise smartphone users globally by 2017. So where do enterprises start with mobile learning?
Enterprise Learning & Digital Transformation
Jay Cross
MARCH 3, 2015
Enterprise Learning takes learning beyond the training department into the overall extended enterprise, the "Workscape." They closely parallel the advice Internet Time Alliance gives to companies adopting an Enterprise Learning approach: Converting traditional analog processes to digital processes. The digital makeover has yet to reach HR. What do you think?
New research explores the common myths and realities around the 70:20:10 learning model
Advertisement
not only adopting the 70:20:10 framework, but for. Those adopting 70:20:10 are more likely to use technology to deliver across all phases of the model: Supporting learning in the workflow: 2x more likely to use performance support tools. number of technology solutions: 81% use enterprise-wide information services (60% for those not applying 70:20:10). In-Focus. Report. coaches.
Blended Learning