Blog
Informal Learning
Related Topics
Evaluating Informal Learning
Social Learning
JULY 12, 2013
My colleague, Andrea May came back from ASTD International Conference & Exposition (ICE), which was held in Dallas in May of this year, raving about a presentation on "Evaluating Informal Learning." She knows that I have been blogging about learning evaluation for the past couple of years—mostly Kirkpatrick but also [.] Evaluation Informal Learning
Research Brief: Measuring the ROI of Informal Learning
Docebo
JANUARY 27, 2016
We know people learn and retain more information through informal channels , on-the-job experience and coaching, but most companies still expect their people to gain the bulk of their knowledge through more formal, structured means. In fact, studies have shown that most learners forget up to 90% of what they learn over time. Measuring the ROI of Informal Learning.
Evaluating Informal Learning
Social Learning
JULY 12, 2013
My colleague, Andrea May came back from ASTD International Conference & Exposition (ICE), which was held in Dallas in May of this year, raving about a presentation on "Evaluating Informal Learning." She knows that I have been blogging about learning evaluation for the past couple of years—mostly Kirkpatrick but also [.]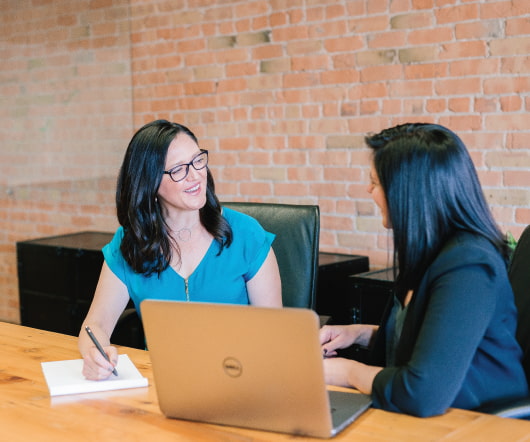 Top 47 eLearning & Workplace Learning Blogs
Upside Learning
AUGUST 20, 2009
We follow a whole lot of blog – most of them focused on the learning, workplace learning, eLearning, and learning technology domain. We have learnt a lot from these blogs and thank all those blog writers for their invaluable insights on various topics. Here is a list of top 47 blogs (in alphabetical order) that Upside Learning team follows. 1. Bersin & Associates : Blogs. 3. Clive on Learning. 8. eLearning Blog // Don't Waste Your Time…. Clippings (Learning As Art). eLearning Curve Blog.
New research explores the common myths and realities around the 70:20:10 learning model
Advertisement
in learning and development and 1,600 learners. new approach to learning that aligns with the. reality of how their people learn and develop. many years: that people learn and retain more. through informal channels, on-the-job experience. that's powered by social and informal learning. Moreover, accessibility to digital learning and. learning.
Blended Learning
Doctoring the Informal Learning Environment
E-Learning Provocateur
MAY 3, 2011
She authors the blog Wishful thinking in medical education , which she uses to advance thinking about the training of student doctors. Recently Anne Marie blogged Location and Learning (which I have reproduced here) and she asked me whether or not I consider her central idea an example of an Informal Learning Environment (ILE). Source: Location and Learning ].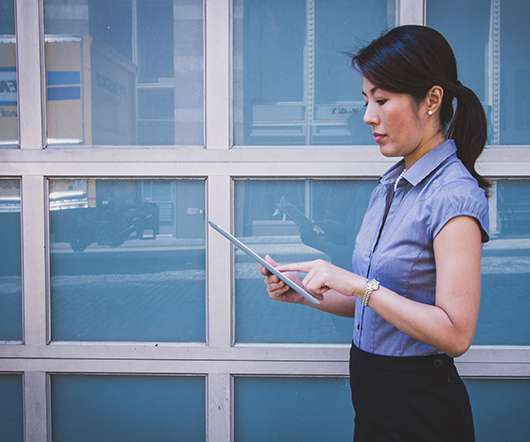 Informal Learning – the other 80%
Jay Cross
APRIL 16, 2013
The start-up stiffed me but the paper morphed into the Informal Learning book. think it's held up rather well. I'll be leading a series of master classes on informal learning and working smarter in Europe. Informal Learning – the other 80%. Employees and partners with more capacity to learn are more versatile in adapting to future conditions.
Evaluating Informal Learning
The Peformance Improvement
JULY 24, 2013
Informal learning in organizations is finally being recognized as a key aspect of employee development and performance improvement. But how do you evaluate something that is as unpredictable and serendipitous as informal learning? The following post first appeared on this blog in November 2010. . How do you measure the impact of informal learning experiences?
35+ ID & Elearning Blogs
Experiencing eLearning
APRIL 7, 2016
One way I stay connected with the community and what's happening in the field is by reading blogs by instructional designers, elearning professionals, and educators. I use Feedly for my RSS reader, but you can use other readers or subscribe via email. If you don't want to subscribe to all these blogs individually, check out eLearning Learning. More Blogs.
Social Learning Has Its Place…And Informal Learning Does Too.
Social Learning
AUGUST 11, 2011
Two weeks ago Jane Hart wrote an article titled, Social Learning: to be or not to be? , in which Jane expresses her dislike of the term Social Learning (big S, big L).  That being said, I believe Jane's first misstep occurs when she uses the term Social Learning (big S, big L).  Social media can be an accelerant for social learning, both in formal and informal settings.